The Dadasaheb Phalke Award conferred on Waheeda Rehman this year was long overdue. Thus, it comes as a very pleasant surprise for those who have followed her career closely, not just as a leading lady but also as a character actress in her senior years, like Shoma A. Chatterji, who paints a portrait of the actress
Waheeda Rehman made her acting debut with the Telugu film, Rojulu Marayi, in 1955. She later featured in several blockbuster classics including Pyaasa in 1957, Guide in 1965, Khamoshi in 1969, Kabhie Kabhie in 1976, Lamhe in 1991, and Rang De Basanti in 2006, among others. She won the National Award for Best Actress for her stellar performance in one of her earliest films, Reshma Aur Shera (1971), where she plays the love of the bandit Shera (Sunil Dutt) – a story that ends in tragedy. But many more wonderful films were to follow where Waheeda did deserve the same award again and again but she did not. This did not have any impact on her excellent performances in all those films, no matter who the hero (who always had more space and priority) was, whether the role was the lead or a supporting one, or whether she had to portray a young or an elderly woman. Her onscreen pairing with superstar Dev Anand was most appreciated by her fans, however.
Waheeda underplayed every character given to her, never mind if it was as a nurse in a hospital for mental patients such as in Khamoshi, a low-class prostitute in Pyaasa, the aged and adorable Daoji in Lamhe (1991), or the sad actress in Kaagaz Ke Phool. Underplaying was just one facet of her talents. Another was that she kept investing every single character she essayed with a deep sense of dignity – for example, her performance of a nautanki (folk theatre)performer in Basu National Award for best film the following year.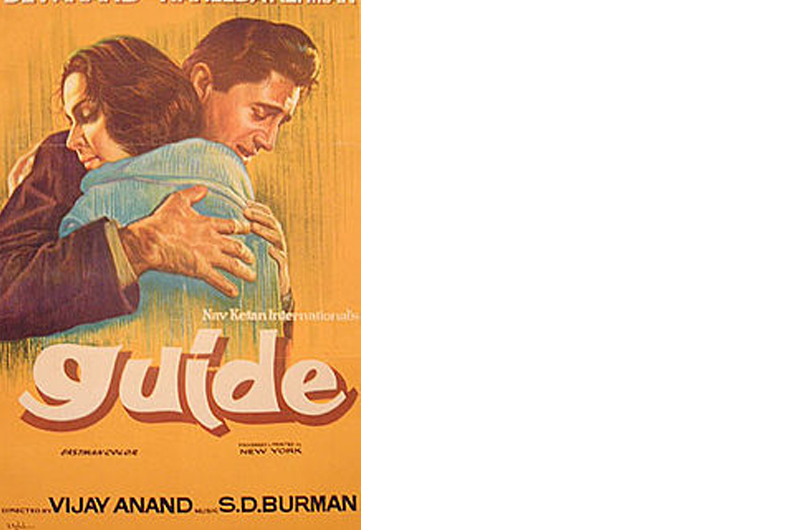 "The greatest joy at hearing this announcement (Dada Saheb Phalke Award) is that it has come on the day we are celebrating Dev Anand's birth centenary. He is probably seeing all this from wherever he is," was Waheeda's first response to the media after hearing the news. When she first met Dev Anand on the sets of CID, "He said to me, 'Call me Dev, not Dev Saab or Anandji.' It sounded somewhat like a command and I obeyed it till the last day we met," she reminisced. She acted opposite Dev Anand in many films, some of them immortalised thanks to solid scripts, wonderful songs and interesting characterizations. They remained very good friends till Dev Anand passed away.
While Waheeda continued working in Southern films, once, Guru Dutt, during a visit to Hyderabad, happened to watch her dance performance in a dance drama and "he immediately approached me to do a role in his thriller movie CID which he was producing and Raj Khosla was directing. I accepted the assignment and this took me to Bombay and I did not come back," says Waheeda, adding, "when I see the film today, I feel it could have made it to some film festivals which were not known in India when the film was made." She did not realise it at the time, "but fact is he was preparing me for a bigger and more important role in Pyaasa."
In CID, her first Hindi film in which she portrayed a supporting role, the sensual song number picturised on Waheeda Rehman and Dev Anand, Jaata kahan hai deewane, sab kuch yahan hai sanam, was beautifully choreographed. However, the story goes that this song number was later deleted from the film because it was felt that the lyrics were both titillating and filled with double entendre though it was not. The lyrics were by Majrooh Sultanpuri, the music by O.P. Nayyar and the song was belted out by the then very young Geeta Dutt. Pyaasa, directed by Guru Dutt and starring him in the lead role, won her critical acclaim in her role as a prostitute who loves poetry and falls in love with a down-and-under poet, Vijay. In Kaagaz Ke Phool,as Shanti, she (mentored by Dutt) did a many-layered role in which knitting was used as a metaphor for social isolation and loneliness.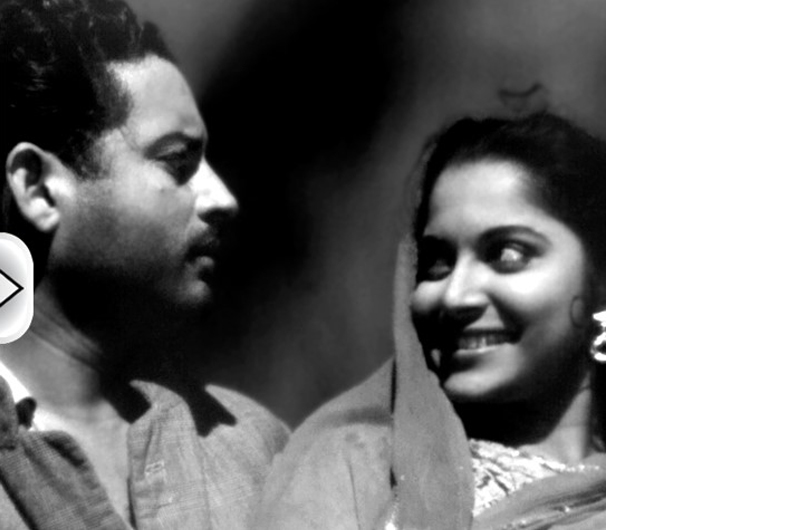 Waheeda Rehman remains one of the most talented and graceful dancers in the history of Hindi cinema. Trained in the classical school of Bharata Natyam, she improvised according to the demands of the director and the choreographer of a film. She did not do the acrobatic-based 'item-number' dances that had stepped into Hindi films during her time. She had performed classical Bharata Natyam dance numbers at classical dance programmes in Bombay in her earlier days. It was Vijay Anand's film Guide, based on R.K. Narayan's novel of the same name, produced by Navketan, a firm founded by Dev Anand and his older brother, Chetan Anand, which demonstrated her power as one of the best dancers.
Talking about her role as Rosie, the dancer who leaves her chauvinistic, archeologist husband's home to take refuge in a humble tourist guide's poor dwelling, Waheeda says her role was even more complex than that of Raju's, the guide. "It was unheard of for a leading lady to be already married in the first frame of a film. And then, for her and the guide to live together was very bold and far ahead of the times. But it is to Vijay Anand's credit that the relationship did not come across as cheap. Rather, it had a lot of dignity in it. It was a great subject because a great writer wrote it. The characterisation was detailed and the emotional graph very natural. I got a chance to express a range of emotions. In fact, all the three central characters were very rounded with shades of both good and bad."
Waheeda was one of the most sought-after leading ladies in the 1950s and 60s, a period often referred to as the 'golden age' of Hindi cinema. She was nominated for the Filmfare Award several times, winning forGuide and Neel Kamal (1968).
(The writer is a senior journalist and film historian based in Kolkata.)