"India's external relations are set to undergo a sea change. The first half of the 21st Century will be a soft period, but as time progresses, things will not be so smooth," cautioned M.K. Narayanan, India's former national security advisor and former West Bengal Governor. "We have had a steadfast partnership for six decades with Russia. But we're now seeking new partners, and India is warming up to the US and the West. The consequences of this need to be carefully considered," he said.
Delivering the keynote address at a two-day seminar on India's Foreign Policy and the Media held at the Press Institute of India (PII), Chennai, he explained that it was through the country's foreign policy that the issues must be handled deftly to prevent crises. Apart from Narayanan, a galaxy of officials who have held important positions in India and abroad in the service of the Government of India, and senior journalists who have carved out niches of expertise, shared fascinating insights into diplomacy and foreign policy – constraints, compulsions, contours, ramifications and portends – with young and middle-level journalists at the seminar on February 23rd and 24th.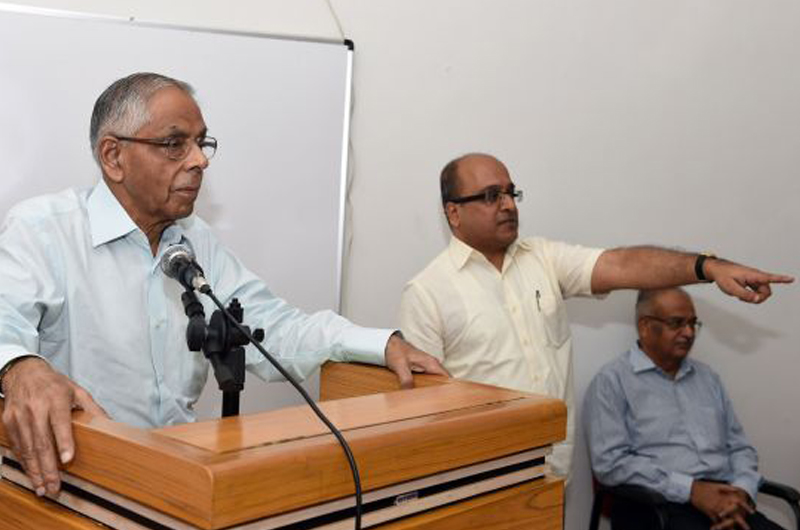 Organised by PII, the Institute of Contemporary Studies Bangalore (ICSB), a multi-expertise think-tank specialising in national security and foreign policy affairs, and the Observer Research Foundation (ORF), Chennai, a not-for-profit organisation that examines the critical problems facing India and helps develop coherent policy responses, this was the third in a series of national security workshops being organised by PII and ICSB aimed at helping journalists report accurately, reliably and with context on events and issues related to India's national security interests and objectives.
The seminar had sessions on India's Foreign Policy: Lineages and Perspectives, Emerging Dimensions of Indian Foreign Policy, India and the Major Powers, India and its Neighbourhood and Multilateral Financing Institutions and Economic Diplomacy. The topics included varying perspectives of foreign policy, the post-Independence vision of foreign policy, military diplomacy, economic diplomacy, back-channel diplomacy, nuclear diplomacy, demographic shifts and influences in the context of migration, economic cooperation between India and its neighbours, and the nation's relationship with Russia, USA, China, Japan, the Indian Ocean Countries, and Pakistan, Bangladesh and Afghanistan.
The speakers were: M.J. Vinod, professor and chairman, Department of Political Science, Bangalore University; M. Ganapathi, former secretary (West), Ministry of External Affairs; Commodore (retired) R. Seshadri Vasan, head, Strategy and Security Studies, Centre for Asia Studies, and director, Chennai Centre for China Studies; R. Srinivasan, senior associate editor, Business Line, New Delhi; A.K. Arni, former special secretary, Government of India, who served RAW (Research & Analysis Wing) for 37 years; L.V. Krishnan, former director, Safety Research and Health Physics Group, Indira Gandhi Centre for Atomic Research, Kalpakkam; Bernard D'Sami, associate professor in History and former HoD, History, Loyola College Chennai; D.S. Rajan, former director, Chennai Centre for China Studies, and member, Board of Studies, Department of Politics and Public Administration, University of Madras; Sridhar Krishnaswami, former foreign correspondent, The Hindu, and now HoD, Journalism, Mass Communication and International Relations, SRM University, Chennai; Sripathi Naryanan, a doctoral scholar whose area of research is security and strategic considerations in the Indian Ocean; P.M. Heblikar; M.R. Sivaraman, former revenue secretary, Government of India, and former executive director, IMF; and Somi Hazari, managing director, Shosova Group. R Prasannan, Delhi chief of bureau, The Week, could not attend but he had emailed his speech, which was circulated to the participants.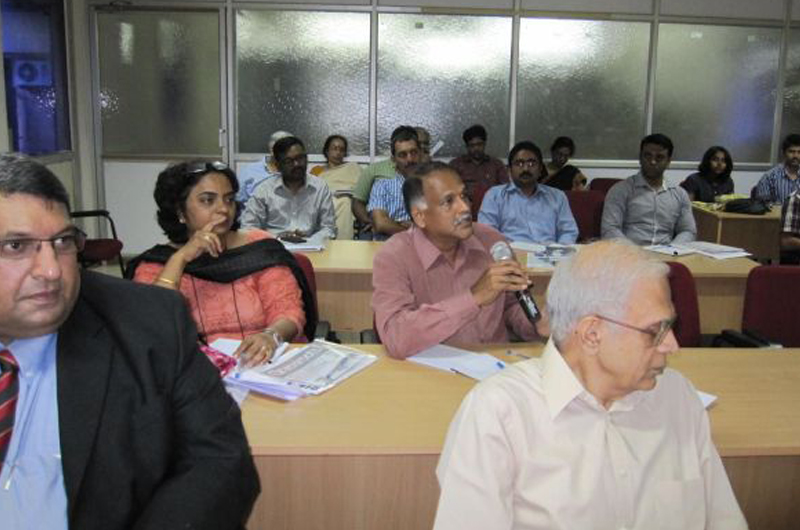 The final session saw N. Sathiya Moorthy, director, ORF, Chennai chairing a Q&A session. Together with S.R. Madhu, former information officer, UNO, and former deputy managing editor, Span Magazine; and B. Chengappa, associate professor (International Relations and Strategic Studies), Christ University, Bangalore; he fielded questions from the participants. Topics discussed varied from the Durand Line, initiatives to enable the general public to understand diplomacy, and the importance of India's secular character.
The information-packed event was well-attended by young and middle-level newspaper, magazine and agency journalists from Tamil Nadu, Karnataka and Kerala, and also by civil service aspirants.