The Press Institute of India kick-started Madras Week celebrations, celebrating the heritage of Madras that is Chennai, with the subject: Envisioning a Pedestrian-friendly and 'Walkable' Chennai. Kadambari Badami, an active member of Transparent Chennai, spoke about achieving the dream through participatory planning, public-government partnerships, citizen empowerment, and the Nanganallur and KK Nagar projects. She made an impassioned plea to youngsters in the audience and elsewhere to do their bit for the city and to make it more liveable.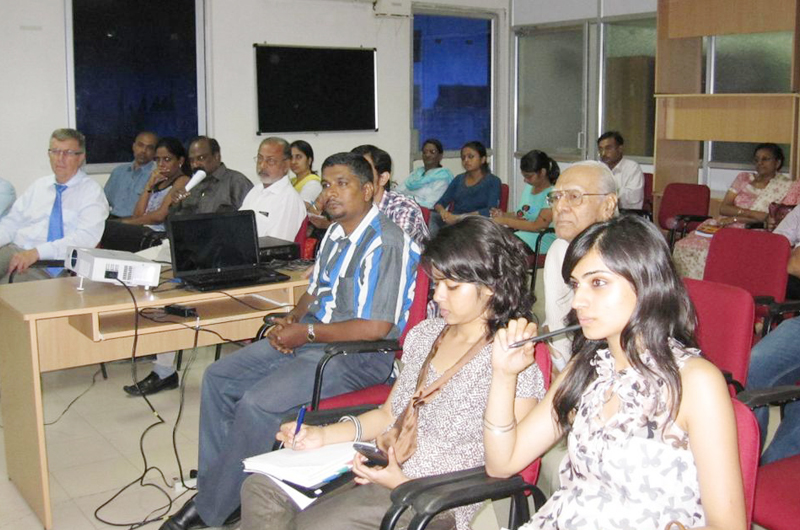 Publisher-editor Harry MacLure presented Going Away, a film set in an Anglo-Indian milieu in the Madras of old – about a fictional Anglo-Indian family coming to terms with the possibility of emigration to Australia and having to leave loved ones behind in India.
Writer-teacher and social activist Nityanand Jayaraman made a brilliant presentation backed by a lot of perspective on Chennai's vanishing wetlands, natural events and national disasters. Development was all fine, he said, but not at the cost of destroying Nature or upsetting its laws. His presentation was finely complemented by some magnificent pictures (mostly depressing in the second part) taken by Shaju John, freelance photographer who has worked with several reputable publications, including The Hindu.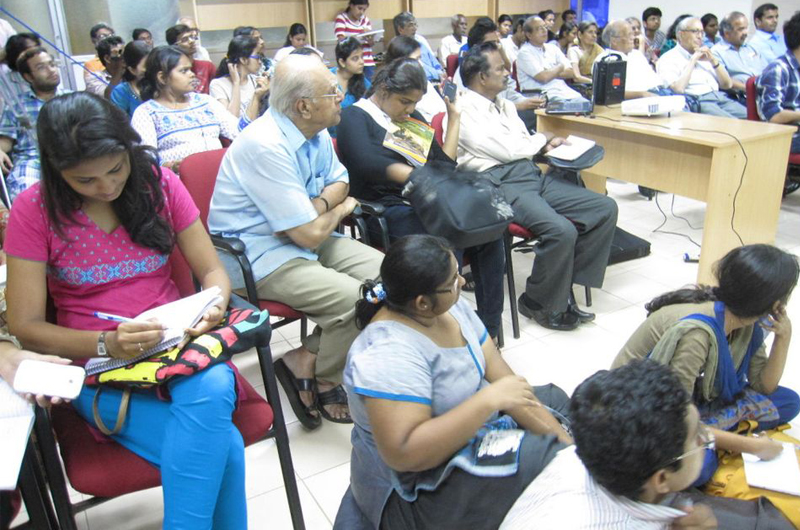 Senior journalist S. Muthiah moderated a discussions that covered the various issues confronting journalism, through the prism of newspapers in Chennai – paid news, corporate ownership of newspapers, credibility, citizen journalism, advertising and the commercial, as well as the quality of the fare on offer. The speakers were S.R. Madhu, writer-editor who had served the United Nations as information officer for 15 years, who was former deputy managing editor of Span Magazine and a feature writer with The Times of India, Bombay; R.V. Rajan, former head of WAN-IFRA India and chairman, Anugrah Madison; Shreekumar Varma, writer, author and teacher; and Dr Jaya Shreedhar, former special correspondent for Frontline and now freelance contributor.
Students from the Asian College of Journalism, faculty from the MS Swaminathan Research Foundation and the University of Madras, PR practitioners, heritage enthusiasts and journalists were present on all the days.