Prof Zarina Bhatty, Chandita Mukerjee and Principal Harshada Rathod passed away earlier this year. Each one of them worked tirelessly, inspired all those who knew them, and contributed immensely to the welfare and betterment of society. Prof Vibhuti Patel, who knew them well, pays her fond tributes
Prof Zarina Bhatty (1933-2023) – remembered for her contribution to women's studies in terms of teaching, training, grounded research, documentation, and active involvement in the women's rights movement
Prof Zarina Bhatty was a great educationist who contributed to women's studies in terms of teaching, training, research, documentation and active involvement in the women's rights movement. She was born in 1933 into an extended family of grandparents, parents, siblings, uncles, aunts, cousins. She completed her school education in Lucknow. After her marriage, she completed her bachelor's degree in Sociology and Political Science and master's in Sociology from the London School of Economics, UK. She went on to complete her PhD amidst tremendous opposition from the family. She later taught at the University of Delhi for ten years.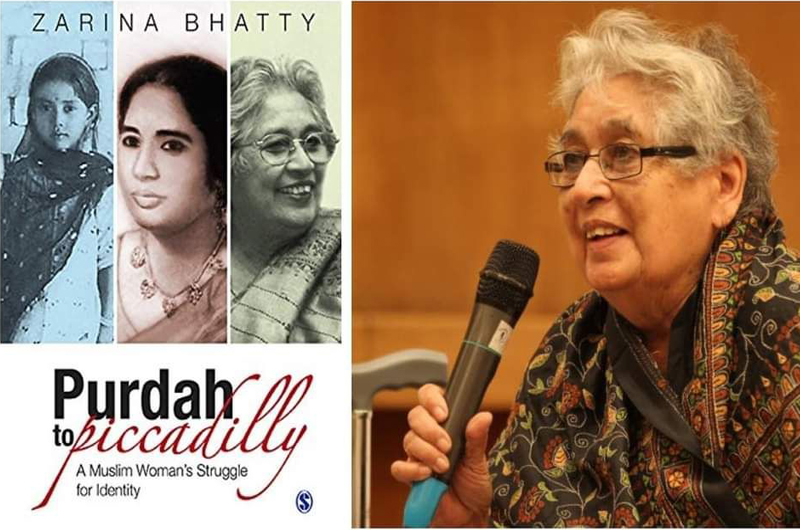 Prof Bhatty worked as a gender expert for several international agencies, including the International Labour Organisation, International Fund for Agricultural Development and the Asian Development Bank during the 50 years of her career that demanded extensive travelling and field work within India and abroad. She faced all the challenges in her personal and public life with dignity and poise. She was elected as the president of the Indian Association for Women's Studies at its 10th national conference and also provided leadership to the Young Women's Christian Association, New Delhi. In 2015, she was honoured with the Devi Award.
Prof Bhatty was much ahead of her time in terms of her life choices, academic and research engagements and feminist commitments. Her writings and studies are not only poignant but also inspiring. She was noted for her grounded research on women in the informal sector of economy and advocated for social security and social protection of the unorganised sector. Her autobiography, Purdah To Piccadilly—A Muslim Woman's Struggle For Identity, records her roller-coaster journey.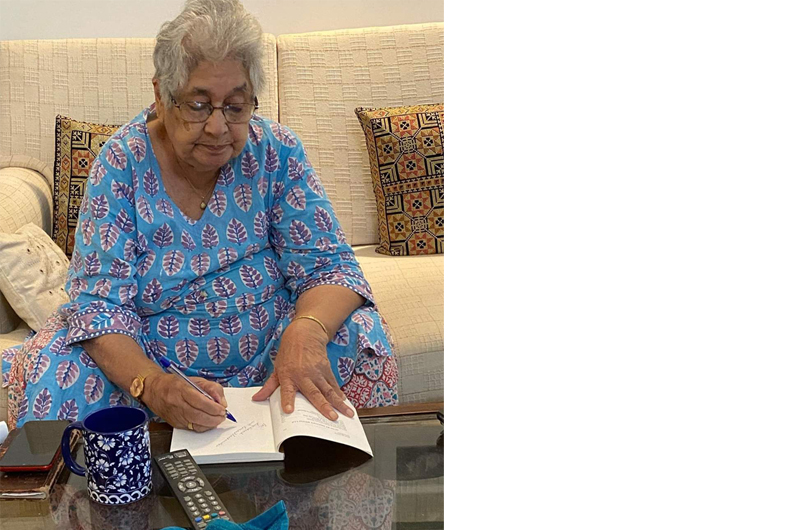 Popularly known as Zarina Apa, she was a secular humanist and committed to principles of gender and social justice. She touched lives and inspired four generations of men, women and children. She had a youthful charm even in her 80s and kept in touch with her friends and fellow travellers in the women's movement through social media despite failing health. Her readiness to share knowledge, engaging style of storytelling, persuasive approach in argument and desire for knowledge with the aim of justice earned her tremendous goodwill. Prof Bhatty will always be remembered through her writings.
Chandita Mukerjee (1953-2023) – remembered for her commitment to the development of media for equity and social justice
I first met Chandita Mukherjee in 1977 when I was a newcomer to Bombay. I remember her as a helpful, self-effacing and highly refined comrade. During 1980-1985, Chandita provided audio-visual support for Forum Against Rape/ Forum Against Oppression of Women campaigns. After our weekly meetings, Chandita and Anjali Bombay Monteiro would ask us what they could do for planned rallies/ demonstrations/ public meetings. They would bring posters and placards and take photographs of the event. During 1980-1983, Chandita took photographs of all our demonstrations, rallies and sit-ins and shared these with the mainstream media. She would visit colleges and community-based organisations, bustis (slums) and classrooms as a representative of Avehi to present slideshows on Women and Reproductive Health (Kahani Nahanyachi) and patiently answer questions of young adults.
The 13-episode Bharat Ki Chapp produced by Comet Media under Chandita's leadership became an important resource to explain the history of science and technology in India. The Women Rights and Women's Studies movement salutes documentary filmmaker and media activist Chandita Mukherjee for her commitment to the development of media for equity and social justice.
Principal Harshada Rathod (1953-2023) – remembered for her commitment to the empowerment of girls through education
A Gandhian educationist par excellence, Principal Harshada Rathod passed away on 13th June this year. She was an asset for the Maniben Nanavati Women's College as well as the SNDT Women's University and was serving on many important committees of the university till her demise. Her valuable contribution and commitment to empowerment of girls through education was unique. Under her supervision, very many women scholars completed their PhD dissertations. She led a simple life and financially supported the education of innumerable girls throughout her life.
I have fond memories of Harshada while I was teaching at the Economics Department as an adjunct faculty for the MA and MPhil courses in the early 1980s, when she was the sincerest student in the class. She was full of idealism and adhered to Gandhian values of simplicity, hard work and high morals. Harshadaben became my colleague when I joined the Research Centre for Women's Studies, SNDT Women's University, Juhu Campus, as a regular faculty member in 1988. She stood out for her commitment, work ethics and honesty of purpose. After that it was always inspiring to work with her.
Harshadaben had an unmatched energy. She was sincere in rendering her services, both as a principal of Maniben Nanavati Women's College and as a member of several decision-making bodies of the SNDT Women's University. During her principalship at Maniben Nanavati Women's College, Vile Parle (W), she implemented excellent innovative programmes such as carefully curated study tours, education with entertainment programmes, staff-development and gender sensitisation workshops, research writing workshops for teachers, innumerable inter-collegiate events such as research paper competition, and the establishment of a Centre for Gandhian Studies.
When Mumbai Police conducted Operation Help and rescued thousands of trafficked girls, Harshadaben opened the doors of the college for those girls who were eligible for admission. She did this without any publicity and also while maintaining confidentiality about their painful past. The girls were given one-to-one counselling, hand-holding for their studies, and special care was taken for their dignity and safety. Now, several of them are leading respectable lives. I was most touched by this compassionate initiative of Harshadaben, which proved life-changing for the beneficiaries.
For her students and PhD scholars, she played a role of mentor, guide and philosopher. It was an amazing experience working with her, as she touched our heads and hearts. She was the epitome of a good human being, helpful colleague, proactive administrator, honest institution builder and hardworking researcher. She had minimum personal needs, believed in the dignity of labour, and nurtured the younger generation with the generosity of her heart.
The love Harshadaben received from all those she came in contact with is evident from the communications received on email, WhatsApp, Facebook as well as in the #In Memorium at the SNDTWU received from teachers, staff, scholars and past students in response to the news of her untimely demise. She will be remembered as an ideal teacher and a role model for the academic community.
(The writer is a former professor at the Advanced Centre for Women's Studies, School of Development Studies, Tata Institute of Social Sciences, Mumbai.)