A revival of traditional millet crops spearheaded by government and non-government agencies is happening in India. Ajit Panda reports on the situation in Odisha's Nuapada District
Gayatri placed a bowl of food in front of her mother-in-law, Satyabhamma, and asked her to guess what it was made of. The septuagenarian screwed up her eyes as she swirled a spoonful of the dish around her mouth, trying to identify the taste. "Gurji!" she exclaimed. "This is Gurji Kuna (pounded and fried Little Millet, locally known as gurji). We used this in cooking long back. I also remember the incomparable taste of Gurji Pakhal, where the millet grains are boiled in water along with salt and green chillies. But gurji cultivation has disappeared now."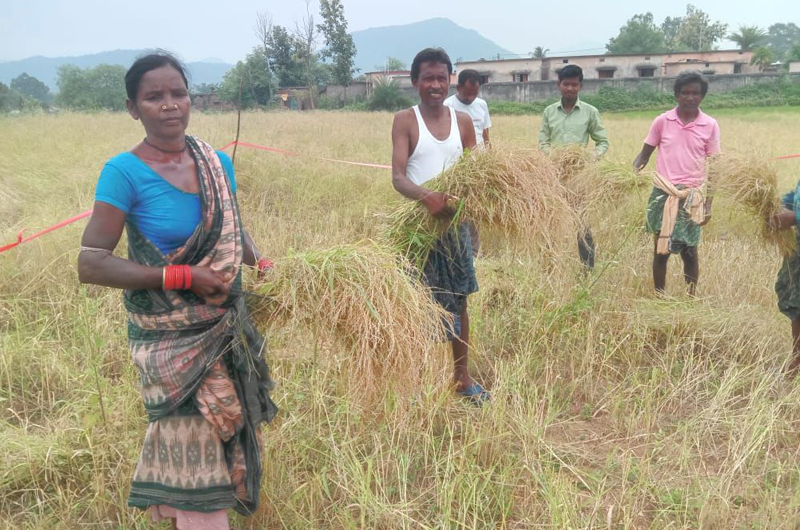 The younger generation of the family who had gathered to celebrate the festival of Nuakhai were unfamiliar with the millets that Gayatri and Satyabhamma were discussing. Actually, contrary to what Satyabhamma believed, gurji cultivation is picking up in Odisha's Nuapada District. And the Little Millet grains gifted to the family by a farmer became a topic of discussion around the table that day. "Gurji is a small-sized indigenous grain which was cultivated extensively as an early crop by the people of the aat land (dry upland area) in our time," Satyabhamma told the youngsters. She also told them about other grains like jhari and kodo. "We lived on such food for a long time, and we were healthy," she said."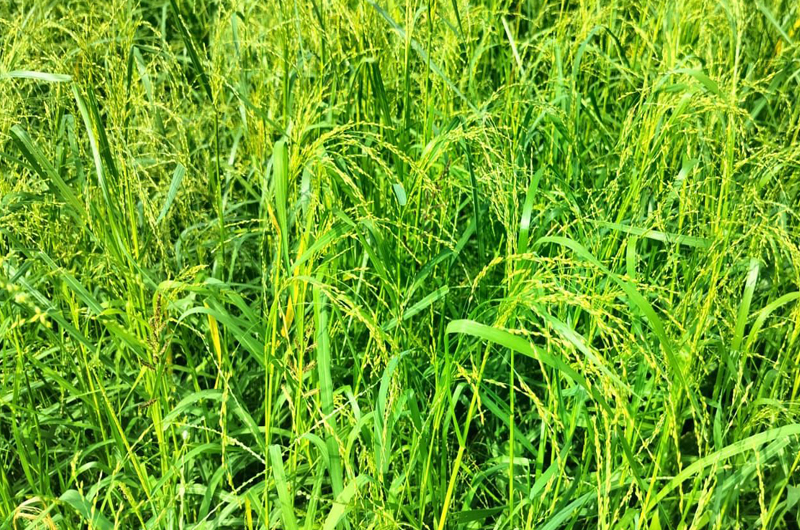 Minor millets like madia, gurji, jhari, kodo and khedjanha were very popular amongst the villagers in Nuapada District till the 1990s. They were cultivated by farmers of all categories. To the small and marginal farmers, they represented food security during the lean months of September-October before the paddy crops were brought in. The bigger farmers used the millets they cultivated to pay their labourers instead of giving them cash. "We were paid in grains immediately after the harvest was done," recalls Gurbaru Juad of Madosil Village. "If it was gurji, then the amount was always double what we would have got if it had been paddy. In those days, gurji and jhari fetched less than half what paddy did. But it is the opposite these days – gurji costs Rs 32 per kg, while paddy fetches hardly Rs 17 in villages."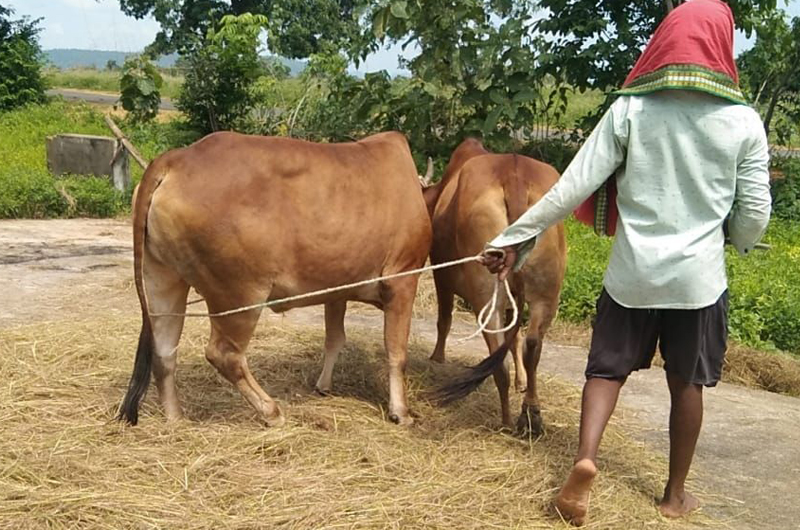 Gurji cultivation gradually declined due to unstable prices and market conditions and a shift in government focus from millets to cash crops in the early 1990s. Most of the government schemes for agriculture development at that time focussed on poverty alleviation through a transformation in agriculture practices, including a major shift in land use patterns. Preference was given to mono-cropping of cash crops such as cotton, sugarcane and groundnut in dryland farming. Lemongrass and hybrid maize were also tried. As a result, cultivation of small millets fell sharply, yielding ground particularly to cotton and groundnut. The present generation is hardly aware that nutritious and valuable crops like gurji, jhari and kudo had once been cultivated in their villages.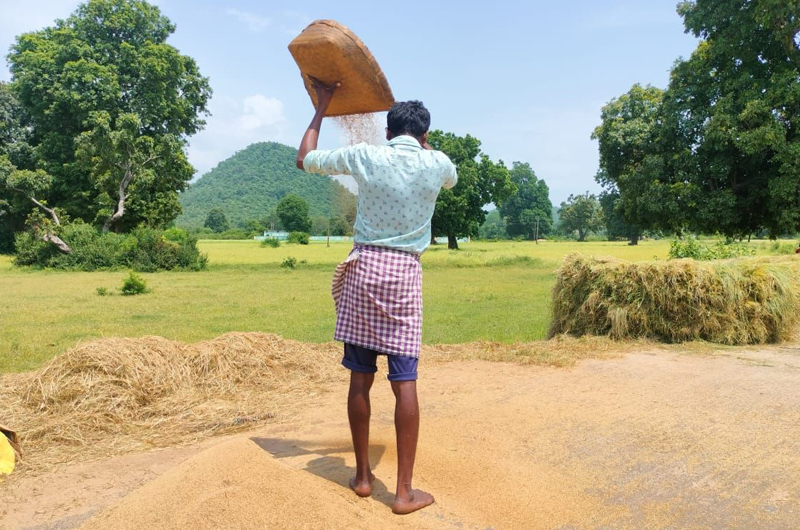 Gurji is one of the 14 minor millets selected by the government under the National Millet Mission which aims at popularising the cultivation and consumption of millets. Five types of minor millets (gurji, kang, bajra, kudo and khedjanha) are being propagated in Nuapada District by NGOs with government support. "This year we motivated 1050 farmers to take up gurji cultivation in about 752 acres of land while bajra, kang, mandia, kudo and khedjanha have been sown in 982 acres by 758 farmers," said Suresh Routray of Palli Vikas, an NGO. Gurji is cultivated in 2170 hectares of land in the district as a whole.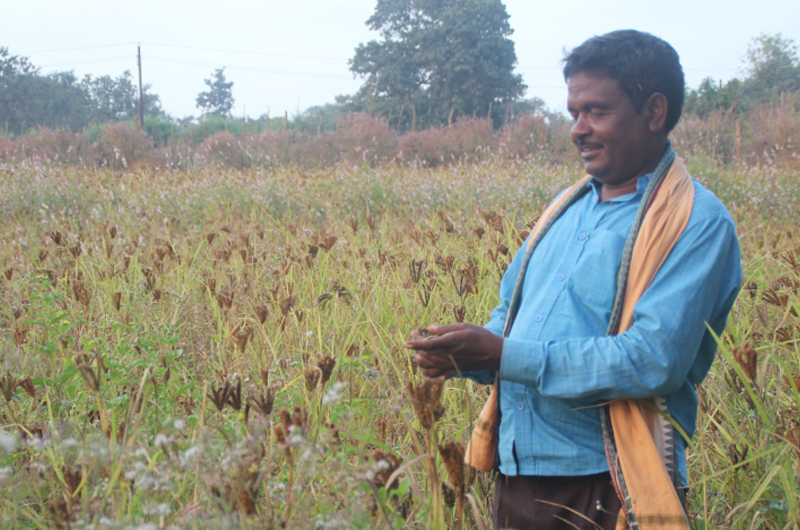 The special advantages of gurji are that it can be cultivated even on wasteland and harvested within 50-60 days of sowing. It doesn't need much rain and the cost of cultivation is very low. "It needs two to three rounds of ploughing before sowing, you don't need to take any other care," says Mangal Majhi of Mahuljharan Village in Khariar Block, who has cultivated gurji in two acres of land. He sowed 12 kg of seeds and harvested about 6 quintals. Motiram Majhi of Samadpadar Village sowed 10 kg of seeds in one-and-a-half acres of land. The yield was 6.2 quintals. "That amounts to an income of about Rs 10,000 per acre net, something that can't be got from paddy," said Motiram. "We are going to cultivate kulthi (horse gram) in the same land as second crop," he added.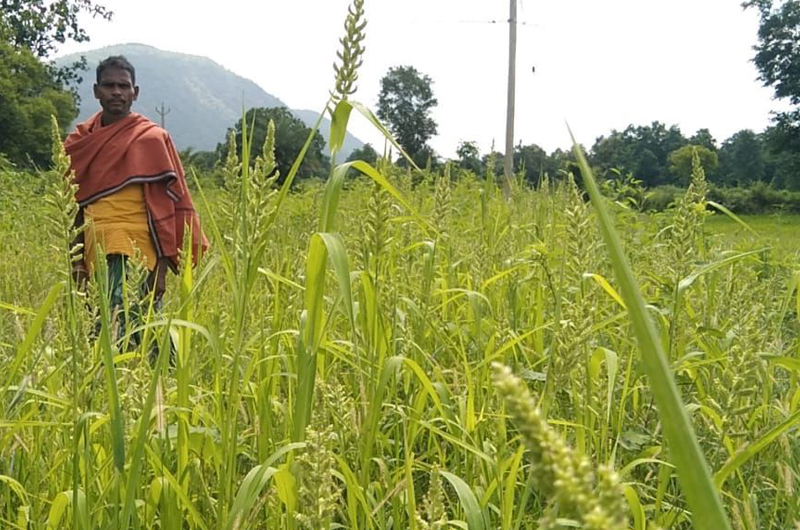 "Gurji played a major role in our traditional food security system" says Fanindam Deo, a retired professor and now an active farmer. "I could not get gurji seeds this year and so I opted for kangu, which was available with an NGO." "Due to poor rainfall in July and August this year, the gurji crop has grown well, says Sanjay Tiwari, a big farmer who has cultivated the millet variety in 25 acres. "But there are certain difficulties for a farmer like me – the first is the non-availability of labour for harvesting, and the second is the unstable price." All the farmers are totally engaged in work on their own farms and don't turn out to help others harvest the gurji, he says. Therefore, Sanjay is thinking of getting a harvesting machine, but doesn't know if one suitable for gurji is available. Added to this is the fact that the government is yet to fix a price for gurji. "It is difficult to store gurji; if it isn't dried well, it will turn black," he reveals.
"As 2023 has been declared International Year of Millets, the Odisha Government is undertaking various programmes in line with the Millet Mission. Appropriate technologies for harvesting and processing should be made available to farmers in addition to fixing a good price for these crops," says Deo.
(The writer is a photojournalist based in Bhubaneswar.)