Millets are being revived in Odisha on a large scale under its flagship Odisha Millets Mission. Millets grow well in dry zones as rain-fed crops and are considered low-duty crops. The revival is helping women farmers in the tribal districts of the state to enhance their livelihood opportunities and become financially independent. In Mayurbhanj, the third most populous district in Odisha, the number of women farmers involved in millet cultivation has gone up by 104 per cent since 2019. Aishwarya Mohanty reports
Kalpana Sethi, 30, exuberantly shows around her two-acre land, which was once a wasteland but now aids in her children's education. Situated on a moderate slope, in the Bisoi Village of Mayurbhanj District in Odisha, the land was used for cattle-grazing until two years ago. Sethi is now preparing to cultivate millets. Once a traditional native crop of the state, millets were long forgotten until they were revived in 2017 under the flagship programme, Odisha Millets Mission (OMM), to promote millets in tribal areas of the state. The different varieties of millets that are being cultivated include ragi, foxtail, pearl, sorghum, kodo and barnyard among others, with ragi covering over 86 per cent of the total cultivation.
So far, millets are being revived across 19 districts, covering more than 1.2 lakh farmers with 52,000 hectares. Mayurbhanj is one of the 19 districts. It is Odisha's third most populous district and at over 58 per cent, it has Odisha's highest tribal population, according to the 2011 Census. In the past three years, the area under millet cultivation in Mayurbhanj has increased from 771.98 hectares to 1,690.5 hectares (2022). In 2021-22, the state government procured 3,415 quintals of millets, helping the farmers in Mayurbhanj generate an income of 11.5 million rupees.
Financial security for women farmers
Every year, the number of women farmers opting for millet farming has seen a rise. In Mayurbhanj, between 2019 and 2022, there was a 104 per cent jump in the participation of women farmers in millet cultivation. While most women share the responsibility of cultivating paddy with their male counterparts, millet cultivation is being taken up solely by women in most places, helping them generate an independent income and become aware of their financial holdings.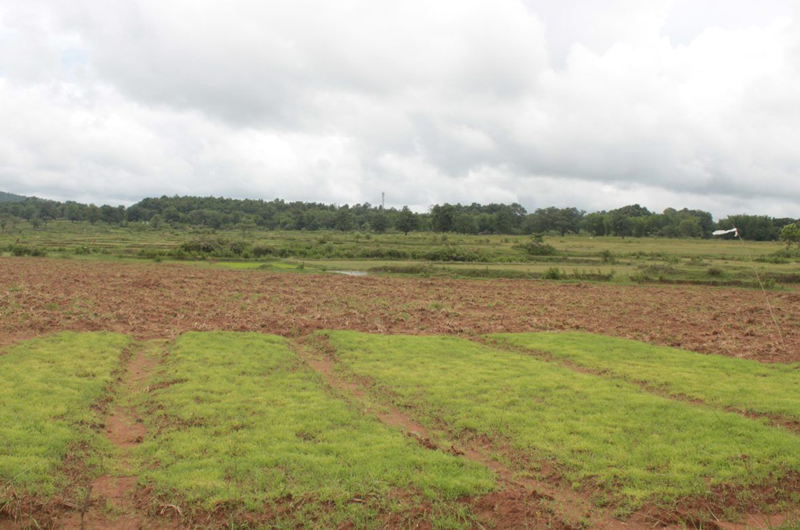 The extra income generated, has helped Sunita Sethi, 30, support her own education, apart from securing a fund for her 10-year-old son's education, in the absence of any other financial backing. A widow, she has enrolled herself in a Bachelors of Computer Applications programme to learn a new skill. "This was possible because of two reasons. One, I had the extra money to pay the fees. And second, since cultivating millet is not as time consuming as other crops, I have a lot of spare time to learn new things. Learning Computer applications can help me get different job offers in the future," Sunita says.
Sunita grows three different types of millets on her 1.5-acre land. In the last season she sold four quintals of millets at Rs. 3,579 approximately, per quintal. Paddy on the other hand fetches a minimum support price of Rs 2,068 approximately. In 2020, she started with 250 grams of millet seed and produces 10 quintals a year now.The women also sell a part of their produce in local markets, which fetches them an even higher price: Rs 50 per kilogram.
In Kudarsahi village, Sumitra Sethi, 32, cultivates millet on her two-acre land, producing five quintals in a season. "We not only sell it in the market but also ensure to consume it at home for its multiple health benefits," she says. "The money that we earn through agriculture is managed by my husband. But since I cultivate millets with other members of the Self Help Group (SHG), I manage my money myself. This gives me a sense of financial independence"
Strengthening of women collectives
In the Badasialini Village of Jasipur Block in Mayurbhanj, a once dormant women's SHG has found a purpose. The 12-member group started cultivating millet on a rented village common land. The SHG was started in 2001 and they took group loans and provided food at anganwadi (nursery) centres, but did not indulge in any profitable activities. Now, they process millet in a powdered form, package and sell it at various locations, earning a revenue.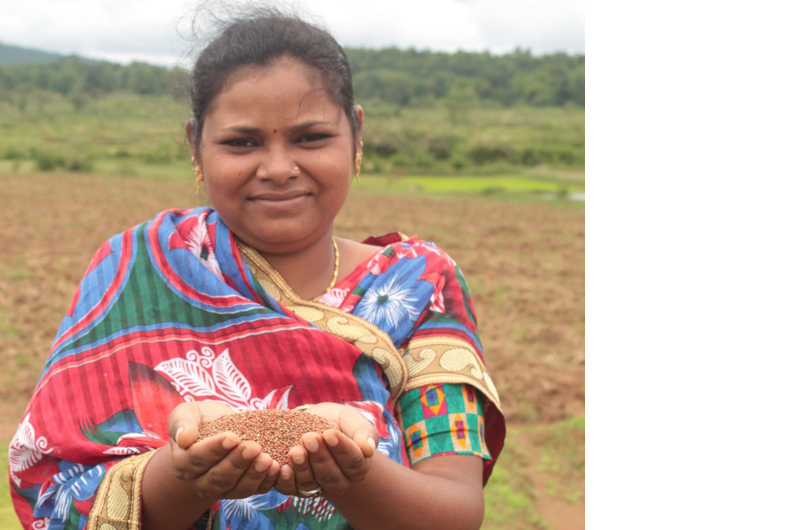 Rani Nayak, 40, says, "We have set up a small processing unit to powder the millets; we package them and sell them in the local market. We are now getting trained on preparing cookies and other delicacies with a shelf life which can be packaged and sold." After initial linkages and acquiring the required machinery, many SHGs have started self-driven initiatives. The district administration is also coming up with multiple avenues to help them ensure maximum returns. "We had a food truck to popularise millet and millet-based products. We will soon roll out two more such trucks. We are also planning to launch an all women millet cafe," Nilamadhab Dash, scheme officer, OMM, Mayurbhanj announces.
A climate-resilient, low-duty crop
The humble millets are small-seeded grasses and grow well in dry zones as rain-fed crops and are considered low-duty crops. "Millets need very minimal inputs with minimum cultivation cost," says Prem Chaudhary, director of Agriculture and Farmers Empowerment, Odisha. "And millets in most of the pockets here are cultivated on natural farming-based techniques, eliminating a lot of other input costs." They need less irrigation and can be harvested within 70-100 days.
Abhijit Mohanty from Watershed Support Services and Activities Network that is facilitating the implementation of OMM on the ground, says that millets consume at least 70 per cent less water than other crops, and their heat-tolerant ability makes them climate resilient. For all the above factors, its cultivation cost is lesser, when compared to other crops. Kalpana Sethi also states that the overall expenditure in millet cultivation is extremely low, and the returns are high. "We refrain from using any kind of chemicals and use natural manure. Initially, seeds were provided by the government. We then conserved them, which eliminated the seed cost for us."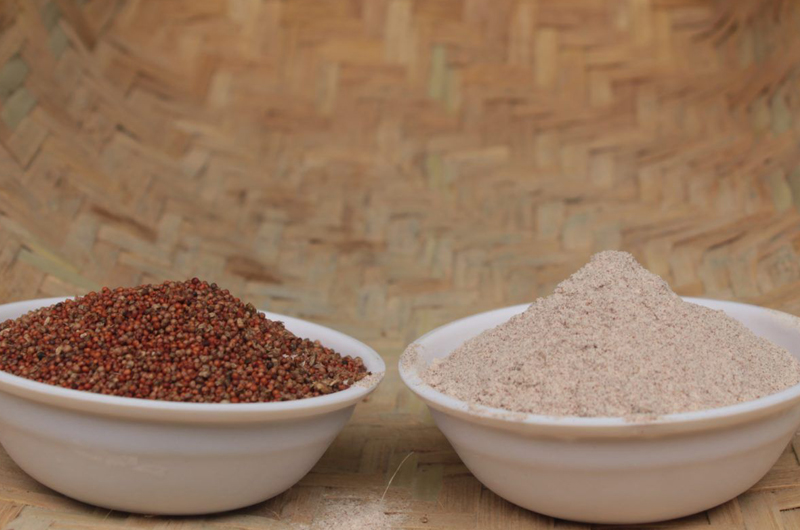 One of the main reasons for millets disappearing from the farm space was a weak value chain, lack of primary processing at the village-level and absence of adequate procurement support, inflating the cost of processed millet products, farmers claim. This issue, however, has been addressed.
Basanti Mahanta from the Handipana village says that their produce always sells. "There is never an issue of storage or looking for buyers. Government procures it from our village so there is no question of transportation to mandis (markets), making the entire process extremely economical and profitable for us." Furthermore, millet is being cultivated on grazing lands, which otherwise generated no income. Vaidyanath Mahanta from CREFDTA (Centre for Regional Education, Forest & Tourism Development Agency), a local NGO in the district, says that there is no hampering their existing cultivation, including paddy and vegetables. "They cultivate millet on grazing lands, which was unused for any other profitable work prior to this. This means that they are generating revenue from a zero income land," he says.
(Courtesy: Mongabay India)