Winners of the 12th edition of the PII-ICRC Annual Awards for best articles and photographs on a humanitarian subject, jointly organised by Press Institute of India (PII) and the International Committee of the Red Cross (ICRC) New Delhi Regional Delegation, were announced. This year, the awards focused on the theme, 'Changing lives through innovation in health and sanitation'.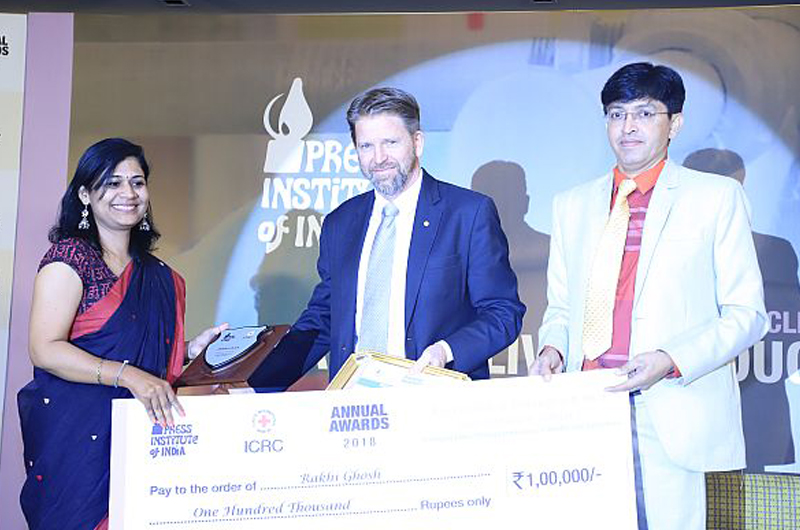 Rakhi Ghosh, an independent journalist working in Odisha, won the first prize for her article that appeared on the Village Square website, 'Kanas villagers make water safe through simple interventions'. The story showed how simple interventions by residents of a coastal village in Odisha had made water from ponds and tube-wells safe for consumption.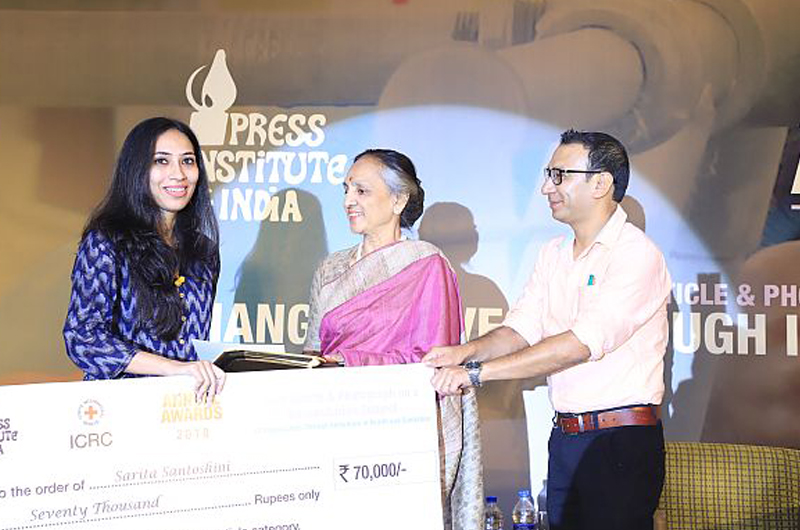 Sarita Santoshini, based in Guwahati, writing for IndiaSpend, bagged the second prize for best article, 'Text messages save lives in state with highest maternal deaths'.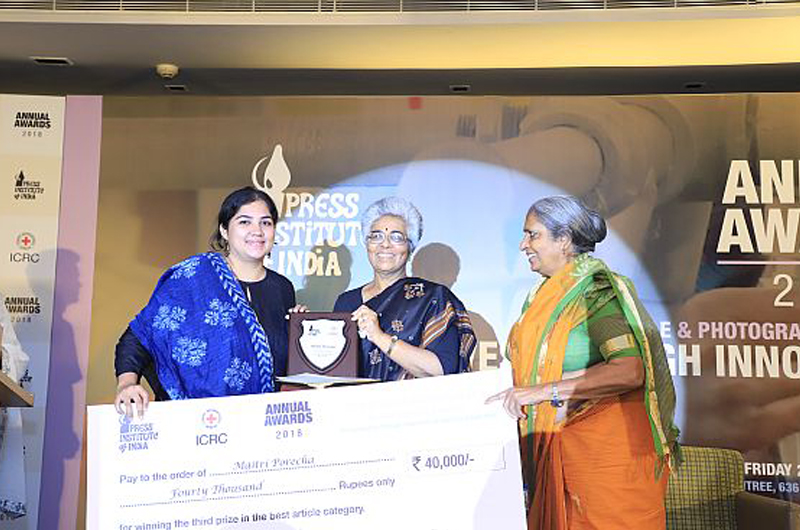 The third winner in the same category, MaitriPorecha, was awarded for her insightful article 'Mobile phones hand-hold mothers through pregnancy', published in Daily News and Analysis (DNA).
In the best photograph category, Neeraj Gautam, senior photojournalist with Rajasthan Patrika, won the first prize. His picture captured people employing innovative ways of reusing and recycling water in a small village, Manpura, in Rajasthan, which faces water scarcity in summer.
Special awards were presented in the best article category to Tabassum Barnagarwala, Indian Express, Mumbai; Vikhar Ahmed Sayeed, Frontline, Bengaluru; and Rakhee Roytalukdar, Grassroots, Jaipur; and in the best photograph category to Indranil Mukherjee, Agence France-Presse, Mumbai.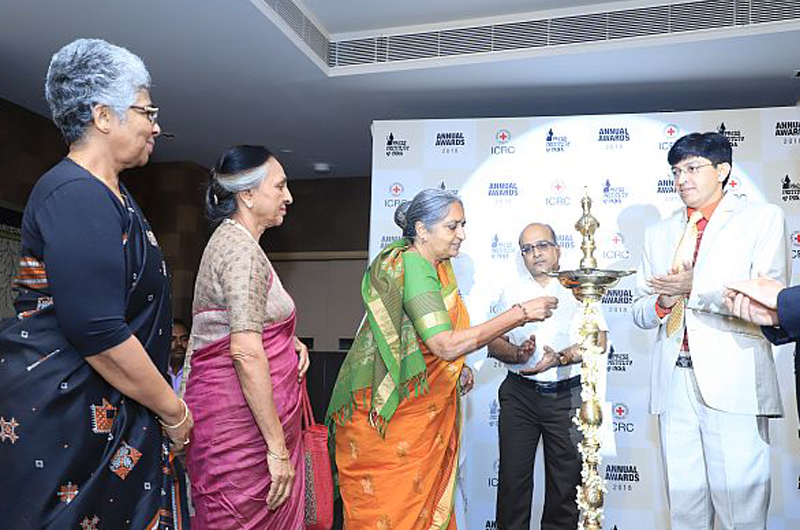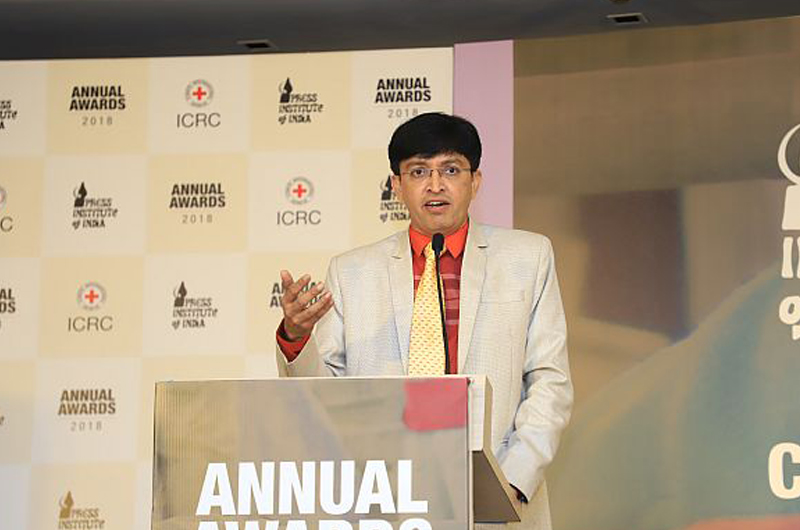 Chief guest Dr J. Radhakrishnan, Principal Secretary, Health and Family Welfare Department, Government of Tamil Nadu, stressed the role of the media in changing lives through innovation. He pointed out that the media has the power to create awareness. One photograph or article can change the focus and draw the attention of the public and policy makers to what was hitherto neglected. The ICRC-PII Annual Awards encourage journalists to facilitate refocus, reshape thought and bring about developmental change, he said.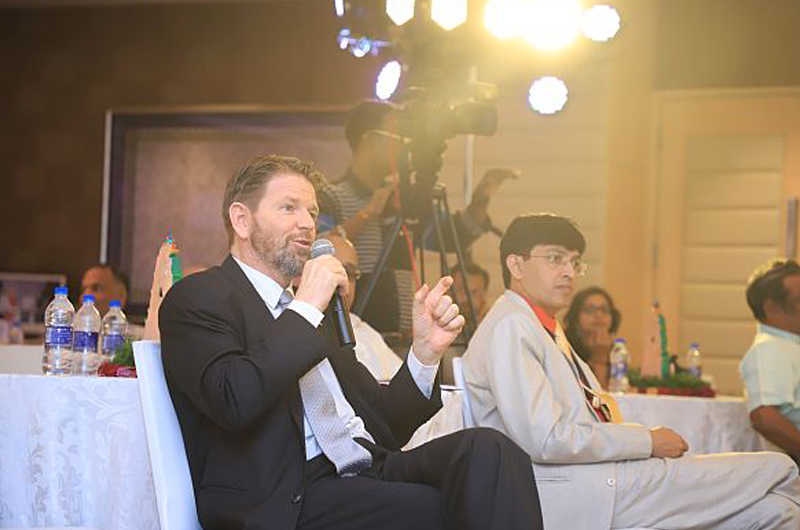 Jeremy England, Head of the ICRC Regional Delegation said, "For over a decade now the Press Institute of India and the ICRC have been recognising exceptional work by Indian media professionals who use their words and photographs to keep our attention on not just human suffering but the extraordinary resilience of people in the face of emergencies and disasters worldwide."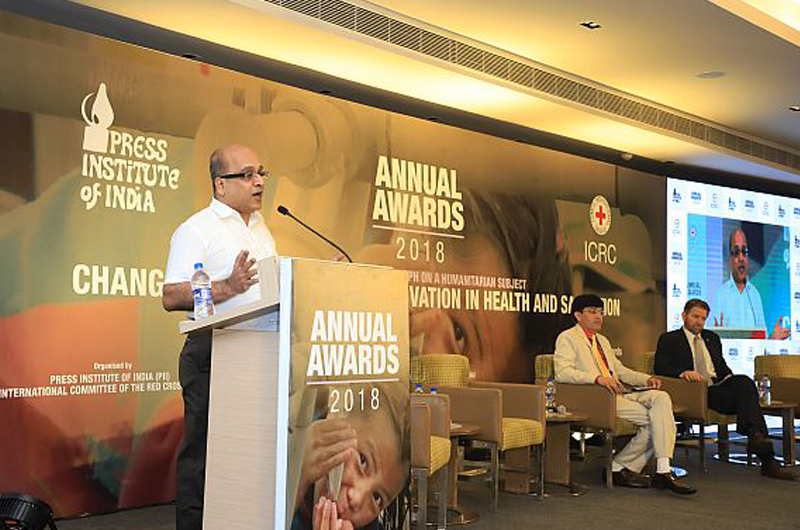 Sashi Nair, Director-Editor, PII-RIND, said that at a time when journalists were facing immense pressures and challenges, it was heartening to see them work hard and with passion to produce some outstanding work.

The Awards saw many interesting entries from across national and regional publications covering innovation in health and sanitation. The first, second and third place winners received Rs 100,000, Rs 70,000 and Rs 40,000, respectively. Special awardees received Rs 20,000. For the first time, entries were invited from journalists working in Nepal, Bhutan and the Maldives.
A panel discussion was also held based on the theme, Changing Lives through Innovation in Health and Sanitation. Senior journalists and jury members Usha Rai, Ammu Joseph and Usha Kris shared perspectives along with Sanjeev Satgainya, Assistant Editor, The Himalayan Times, Kathmandu. Surinder Oberoi, Political Adviser, ICRC New Delhi, moderated.
The awards, instituted by the PII and the ICRC are designed to promote and recognise the outstanding work of journalists in the field of humanitarian reporting.