The Chennai Centre for China Studies (C3S), in collaboration with the Think Tanks Civil Societies Program, University of Pennsylvania, the National Maritime Foundation, and the Press Institute of India conducted at PII-RIND a daylong conference on January 31, titled, Why Think Tanks Matter in Electoral Politics: Facts and Issues.
Think tanks, the media, NGOs and civil society actors influence public opinion, especially during the elections, which has a significant impact on the outcome of the democratic process. However, the role and impact of civil society has been complicated by the emergence of fake news and propaganda on social media and makes it all the more difficult for the media to verify and present the truth to readers/ viewers. Media organisations have been criticised for bi-partisan reporting, conflict of interest and sensationalising issues. So, do media houses need to develop best editorial practices and restore credibility? Yes, without a doubt. The seminar focused on trends and challenges, and sought to enlighten stakeholders on the subject.
Commodore R. Seshadri Vasan, Indian Navy (retd), director, Chennai Centre for China Studies and regional director, National Maritime Foundation – Tamil Nadu, set the tone for the discussions via a recorded message from Singapore. Col Hariharan (VSM), former officer, Intelligence Corps, Government of India, and member, C3S, and B.S. Raghavan, former IAS officer and former policy advisor, UN (FAO), spoke at the opening session.
K. Subramanian, former joint secretary, Ministry of Finance, Government of India, moderated the first session focused on the role of think tanks. On the panel were V.S. Sambandan, chief administrative officer, The Hindu Centre for Politics and Public Policy; R.K. Radhakrishnan, associate editor, Frontline; and Prof Janakarajan Srinivasan, officiating director, Madras Institute of Development Studies.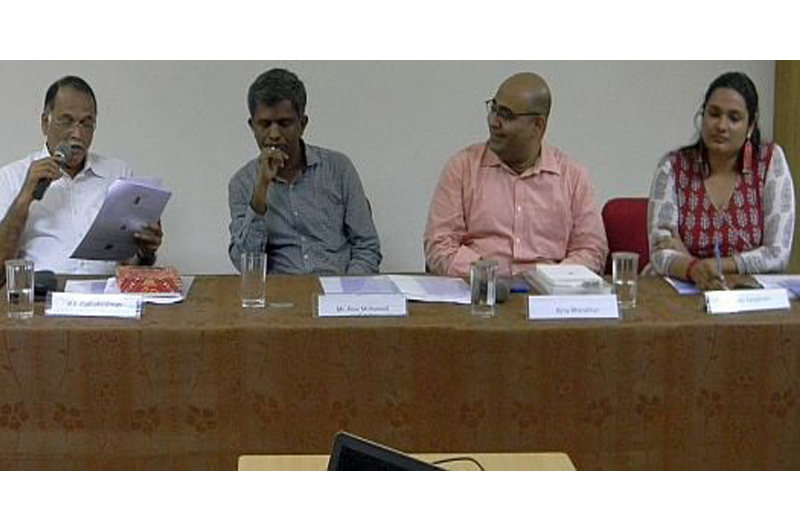 Radhakrishnan steered the following session which looked at the role of the media. Participating were Peer Mohamed, senior editor, founder and CEO, ippodhu.com, Bijoy Bharathan, senior assistant editor, DT Next, and Aarthi A. Kirushnan, student of Journalism, MOP Vaishnav College, Chennai.
Swarna Rajagopalan, political analyst and founder, Chaitanya – The Policy Consultancy, and founder and managing trustee, The Prajnya Trust, moderated the session that discussed the role of NGOs. The speakers were Uma Ramachandran, senior research manager, Environment and Climate Change, IFMR Lead, Kirthi Jayakumar, founder & CEO, Red Elephant Foundation, and Ashik J. Bonofer, assistant professor, Department of Political Science, Madras Christian College.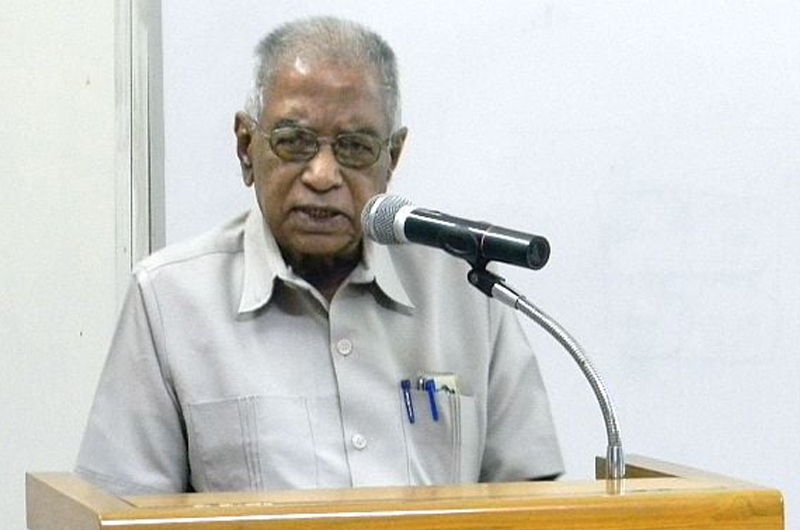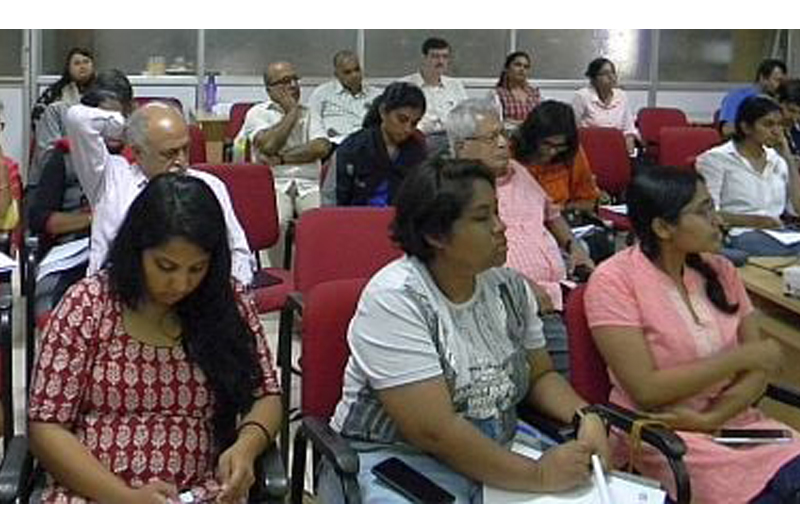 The concluding session highlighted the need for coordination between think tanks and civil society organizations. Commodore Vasan (who arrived later in the day), Vivien Massot, Conseiller du Commerce Extérieur de la France (CCEF) & managing director, TAC Economics, India, and Arjun Sundar, International Relations graduate, Department of Politics and Public Administration, University of Madras, and member, Young Minds of C3S spoke.
Alagu Perumal, assistant professor, International Business, Loyola Institute of Business Administration, summed up the proceedings. Earlier, Sashi Nair, director-editor, PII-RIND welcomed the gathering.