August 21st evening at the Press Institute of India saw a wonderful presentation by Nivedita Louis titled, 'Contribution of Christian women to the print industry of 19th Century Madras'. Nivedita, who calls herself a social and feminist historian, has authored books on the women pioneers of the Madras Presidency, and on comparative archaeology and material culture in Tamil. She has spoken at various fora on the wonder women of Madras, on foreign women and their contribution to Tamil Society, women in TN politics, and women in Science. Nivedita is co-founder and editor of Her Stories, a feminist publishing house that has a website with videos of weekly meetings they have with women from across the spectrum.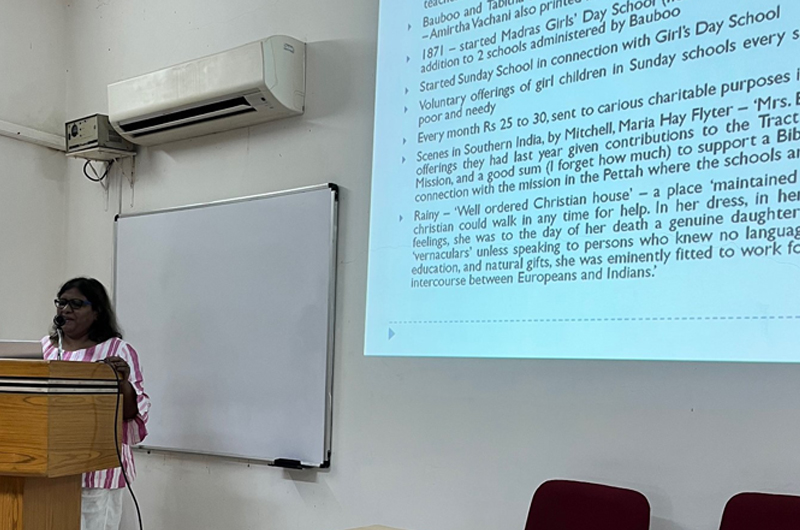 Chithra Madhavan's presentations are always looked forward to eagerly. Her presentation on August 22nd (Madras Day) at the Press Institute of India, titled, 'Treasures in the Madras Museum', was captivating. Chithra specialises in Indian history and ancient history and archaeology. She has published several books, including the History and Culture of Tamil Nadu (in two volumes), Vishnu Temples of South India (in five volumes), Sanskrit Education and Literature in Ancient and Medieval Tamil Nadu – An Epigraphical Study, and Temples of Kanchipuram. Chithra has also compiled books on the Srirangam Temple and the Varadaraja Perumal Temple, Kanchipuram.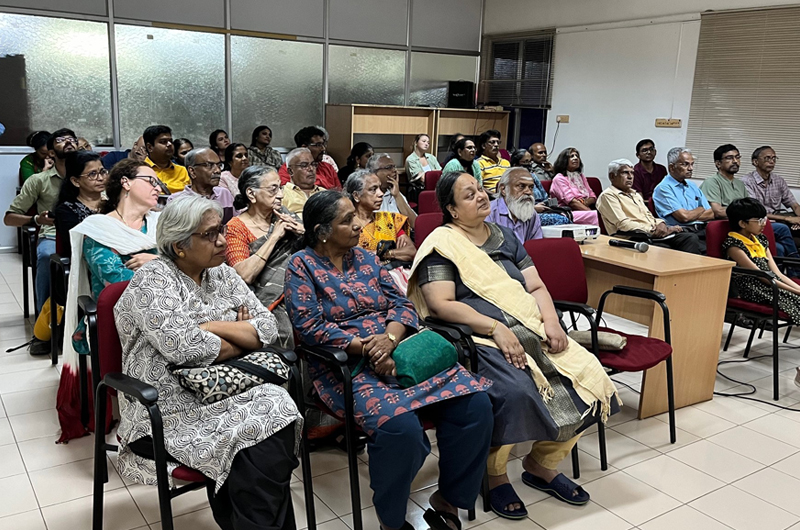 What is common in Chithra and Nivedita is the passion they bring to their work – hard work, some outstanding original research, building on existing research, visiting places and seeing for themselves firsthand, and showing rare devotion and commitment to work they love.