It was a very pleasant surprise when C.D. Gopinath arrived at the Press Institute of India with daughter Kamini Sundaram. Scheduled as a Madras Week programme was a conversation between former first-class cricketer V. Ramnarayan and senior sports journalist Partab Ramachand on Gopinath's book, Beyond Cricket, A Life in Many Worlds, a book co-authored by Ram that brings to the fore a cricketer's exceptional life – full of enterprise and adventure. It was only a few hours before the programme that we received information about Gopinath coming.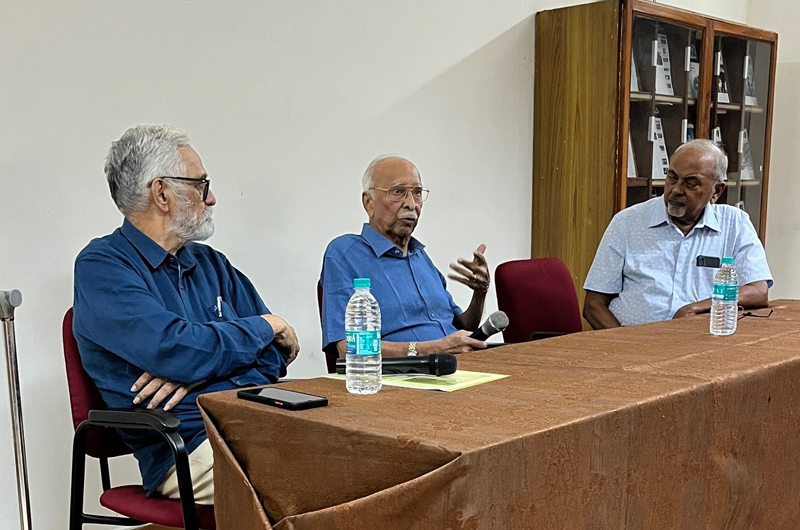 C.D. Gopinath is the last surviving member of India's first Test-winning team of 1952. He is the second oldest living Indian Test cricketer after Dattajirao Gaekwad of Baroda. Gopinath spoke and regaled us all with anecdotes of bygone years, laced with wit, quite remarkable for a man of his age. And having him come to PII was a big bonus. Hearing firsthand from the last surviving member of India's first Test-winning team of 1952 was obviously special. Gopinath loved reminiscing about the old times and he had several anecdotes to share. One was the rather bizarre episode of the Indian cricket team being made to use train compartments as places of stay during a tour to Pakistan. Another was during a Test match in Lahore when only a part of pitch close to the batting area was soggy, the reason given was that it had rained – when there was no evidence of rain at all. Yet another was about a Test match in Calcutta when Gundappa Viswanath told Gopinath (then team manager) about Asif Iqbal, the Pakistani skipper, tricking him by sleight of hand at the toss to call the shots, and Gopinath then realising how things had changed – cricket was no longer a gentleman's game.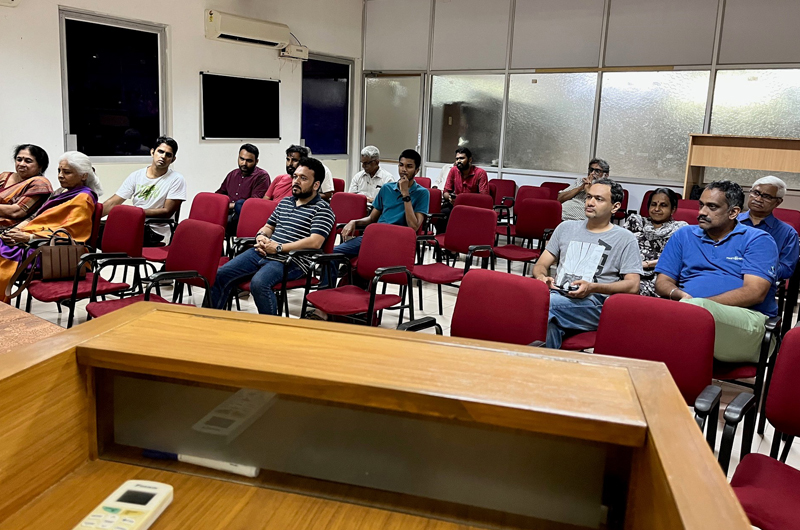 Gopinath found himself the odd man out in the Indian team. He did not know Hindi. There was pressure on him to learn the language, but he never bowed down, not even to his captain (Vijay Hazare), and insisted that he be spoken to in English. Gopinath sportingly answered all the questions – why he chose to retire early and his association with Gordon Woodroffe, how he and others in the team spent rest day, and what the celebration was like after beating England in the 1952 Test match. One of the first things he said was that during those years, cricketers did not expect to be paid. After all, they were playing for India! IPL and the T20 matches were just not cricket and they should be given another name, like snooker, billiards or pool, he said.
For a sports journalist to cover, it was a treasure trove.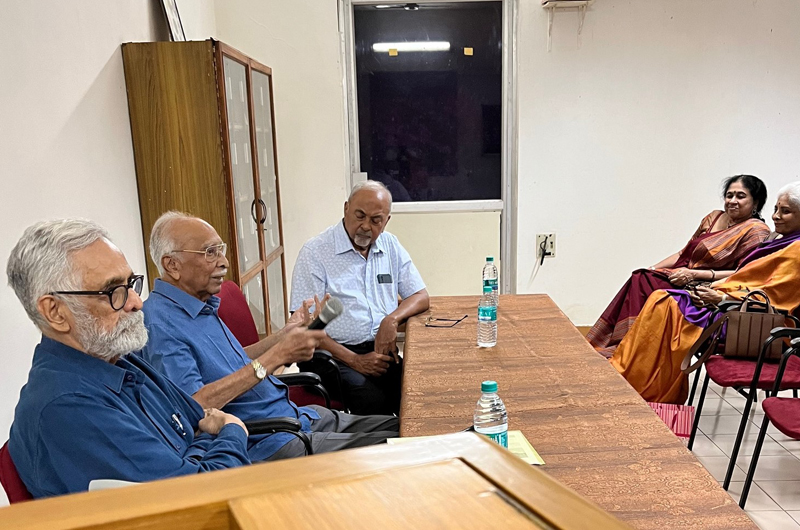 Note: V. Ramnarayan was a columnist for Cricinfo and the editor of Sruti, a monthly performing arts magazine. He continues to teach at the Asian College of Journalism. His books to read: Third Man: Recollections from a Life in Cricket, and Mosquitos and Other Jolly Rovers: The Story of Tamil Nadu Cricket. An off-spin bowler, Ramnarayan left his native Tamil Nadu and moved to Hyderabad in 1971 to see if he could break into first-class cricket. In the final of the Moin-ud-Dowlah Gold Cup Tournament in October 1975 he took 8 for 75 in the first innings for Hyderabad Cricket Association XI, who went on to win the match. With 28 wickets at an average of 17.32, 1975-76 was Ramnarayan's most successful season, but he continued to play for Hyderabad in the Ranji Trophy until 1979-80. He also played for South Zone in the Duleep Trophy in 1978-79 and in 1980-81 when, in his last first-class match, he took 4 for 144 off 51 overs in the first innings.
Partab Ramchand has been a sports writer for 54 years with wide experience in all modes of the profession – print, electronic (both TV and radio) and the Internet. He started his career in 1968 with the Indian Express (Madras) as apprentice sports reporter remained with the newspaper till 1982 as senior sub editor. From 1982 to 1994, he was the Madras correspondent for Sportsworld magazine and The Telegraph newspaper published by the Ananda Bazar Group of publications from Calcutta. In September 1994, he rejoined Indian Express as deputy news editor (sports) as head of the sports department in Madras. He was editor-in-chief of Clickcricket.com, a website on cricket, and a senior editor with Cricinfo. He has covered the 1996 Cricket World Cup in Sri Lanka. Author of several books on cricket, he was also a film critic for Indian Express for about 25 years, of English and Hindi movies.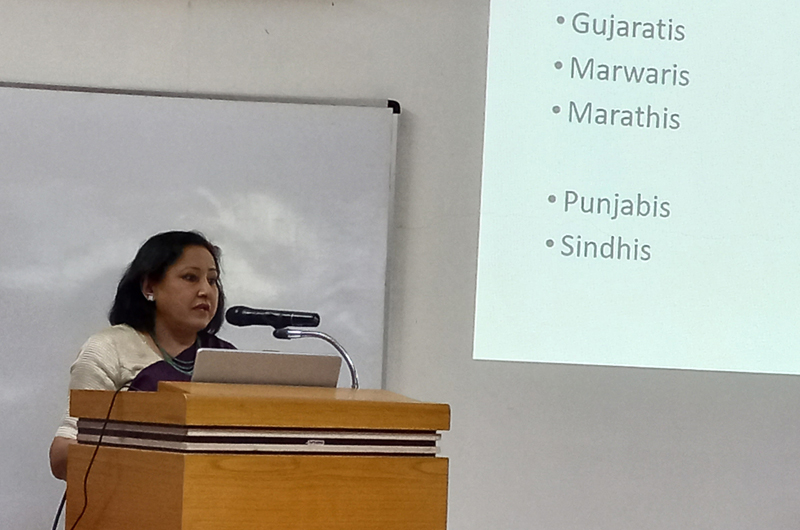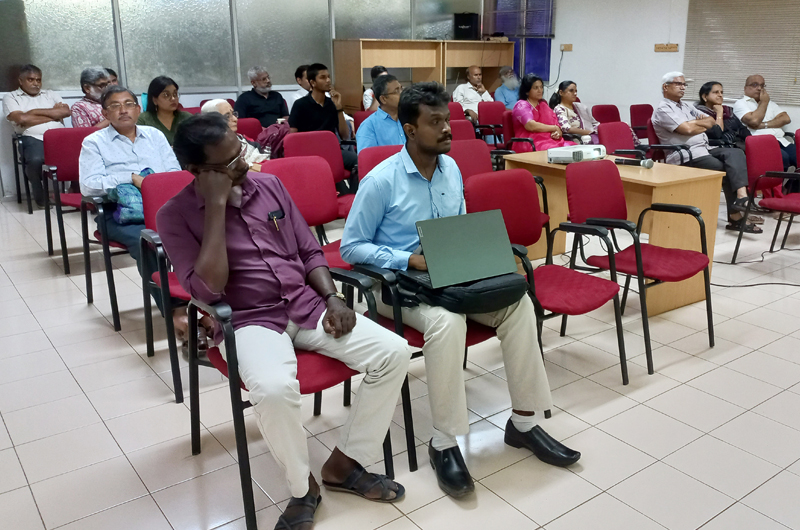 The couple of other pictures relate to a talk by Anuradha Oberoi about how the Gujaratis, Marathis and Marwaris made Chennai their home, their lives in the city, and their culture and traditions.