The first RIND seminar this year was held on April 28 at PII-RIND. The focus was on Newsprint and News Ink in Newspaper Production. There were participants from India's leading news publishing houses, including Deccan Herald/ Prajavani, Dinamalar, Malayala Manorama, The Hindu and The Times of India.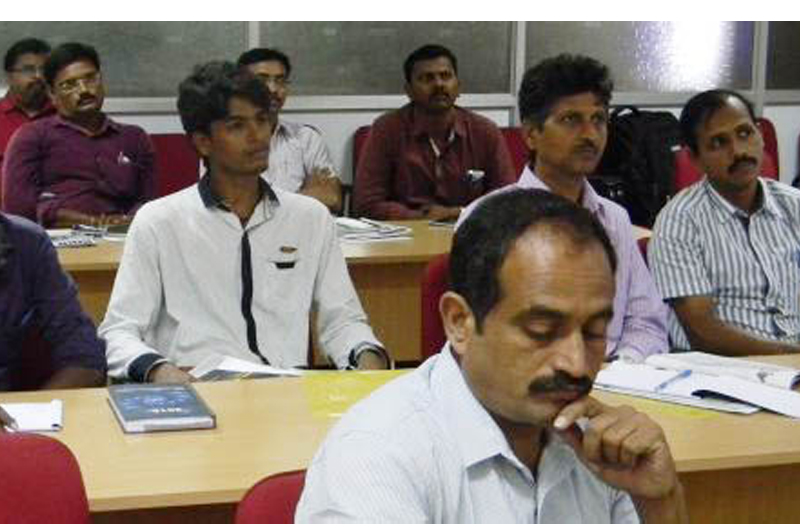 P.P. Prakash, vice-president – Materials, Malayala Manorama, started proceedings with an easy-to-understand talk on supply chain and logistics management, also sharing the Manorama experience. Manoj Mathew, manager, Product Application – South (News Inks), DIC India, dwelt in detail on ink manufacturing, the raw materials used and the manufacturing process.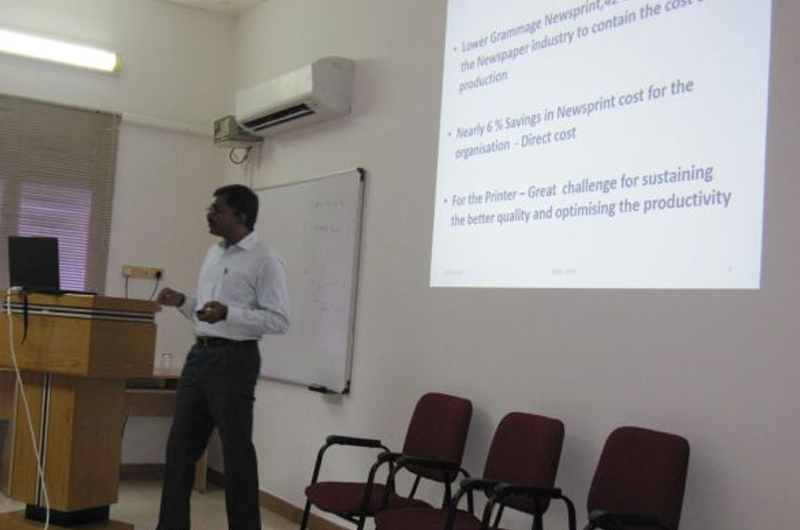 Jaiganesh M., research engineer, WAN-IFRA, provided a brief overview of ink standardisation – the international standards followed, printability and rheological properties, testing methods, and vendor rating based on testing. Anuj Tyagi, manager, Paper Production and incharge De-inking, Hindustan Newsprint, explained how newsprint is manufactured at HNL, the raw materials and technology used, the use of virgin newsprint, recycled pulps and additives, etc.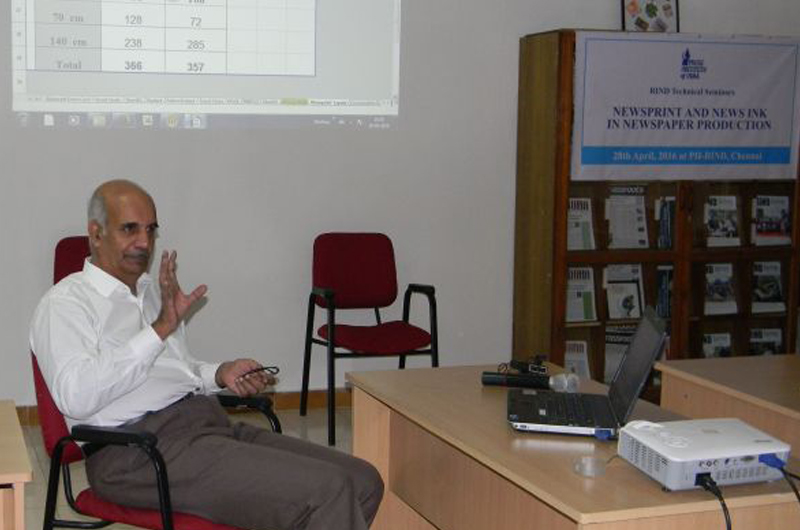 Mohanraj P., senior assistant general manager – Printing, The Hindu, rounded off proceedings with an interactive session on production with lower grammage newsprint, providing a case study from The Hindu on how they standardised production with 42 GSM newsprint.