A large number of fishermen and other people depend on it as their primary source of livelihood, but considering the present condition of Anchar Lake in Srinagar, it is hard to believe that they'll be able to do so for much longer
Once a big draw for visitors to Srinagar, Anchar Lake is reeling under environmental degradation, putting its very existence at risk. The lake has suffered from significant pollution, increased alkalinity, and widespread weed growth, making it extremely difficult to navigate. According to reports, the lake's size has decreased from 19.4 sq km to 6.8 sq km. Anchar Lake's water quality has deteriorated in the last few decades. Increased pollution in and around the lake is one of the key reasons for this.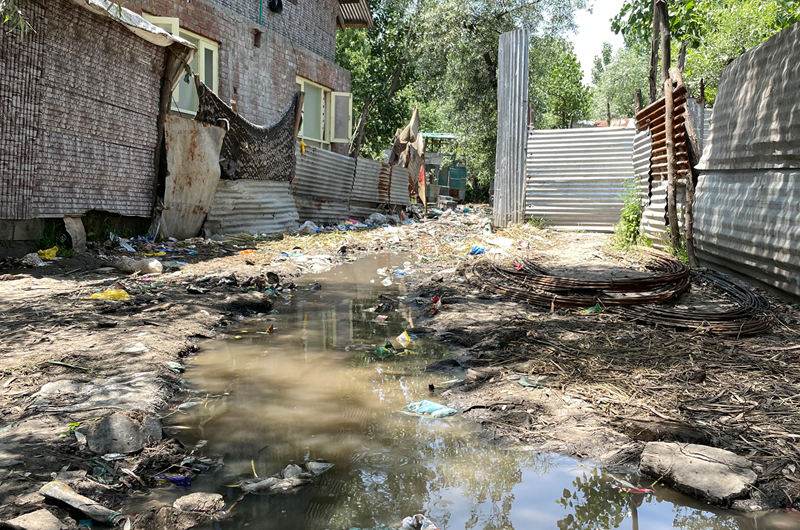 Ali Mohammad War, a local fisherman in Anchar Soura, says people dump animal waste on the lake's banks, which is washed into the water during the summer when the water level rises. In addition, other garbage including polythene bags are dumped there. The release of raw sewage and solid waste into the lake is another problem. "The smell is intolerable," says Ali, who makes sure to mask up.
"In comparison to previous decades, nadru (lotus stems) harvest in the lake has gone down significantly. I used to be able to gather about 100 kg of nadru from the lake every day, but that no longer happens," he rues. Ali says 20 kg is the most a person can hope to collect now. "The water is polluted, and crops and aquatic life are falling prey to disease," he adds. As the lake's status deteriorates, the people of the area, mostly fishermen and vegetable producers, worry about their livelihood. "We are dependent on Anchar Lake for a living. We can't think about relocating," they say.
Abdul Hameed Tiploo, a local resident, alleges that the administration has taken no steps to address the lake's deterioration. It is covered in algae, and the pollution has resulted in the disappearance of many aquatic species. Tiploo says, "I used to swim in this lake when I was a child, but now the water is so polluted that people can't even wash their hands in it. We used to catch waterbirds too, but due to the lake's decline, their habitat has been severely disrupted."
Haleema Bano, another local resident, remembers a time when the lake's water was drinkable and crystal clear. However, it is now extremely contaminated and unsuited for aquatic life as well as for quenching the thirst of animals." I have a dream that Anchar Lake's original beauty will be restored and it will become an attractive destination again," says Tiploo.
In an article published in Ground Report, Professor Shakeel Ahmad Romshoo, an environmentalist and academician, says, "It would be challenging and time-consuming to reverse the deterioration of any natural system. However, with the cooperation of the authorities, the general public, members of civil society, and academia, it is definitely possible. Each water body or wetland must have its own conservation and management plan of action. Future degradation can be prevented only after the causes have been found and solutions to those issues have been suggested."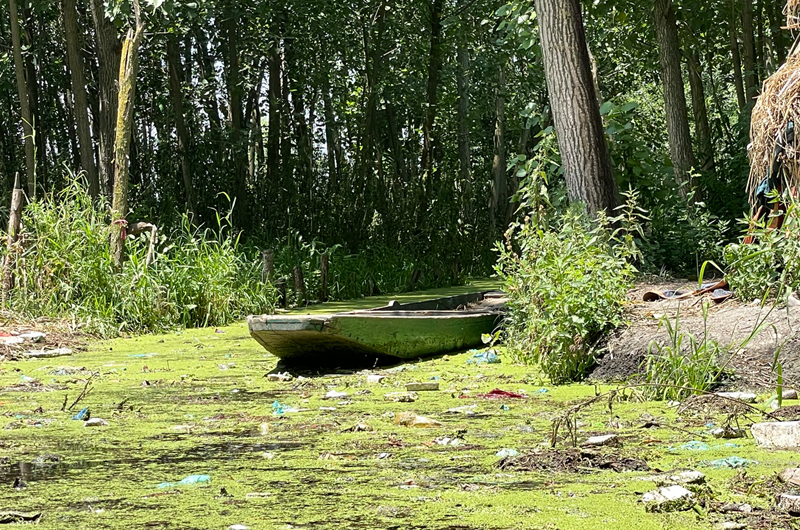 While acknowledging that human advancement and improved infrastructure are necessary, Professor Romshoo stresses that they must be environment-friendly, designed to have the lowest possible impact on the surroundings. Since 1990, Kashmir's water bodies have been affected by severe pollution, siltation and encroachments, according to a study published in the International Journal of Fisheries and Aquatic Studies. This has gradually reduced fish biodiversity.
Nazeer Ahmad, a professor at Sher-e-Kashmir University of Agricultural Sciences & Technology of Kashmir (SKUAST), reveals that in 2019, during a two-day national conference on fisheries and climate change, it was reported that 93,000 people in the region still rely on fishing for a living. But it's unclear how long they will be able to get by. Many fishermen have left the profession as they can no longer meet their families' day-to-day needs.
Nadeem Qadri, an environmental lawyer and amicus curiae (Latin, for friend of the court) for matters relating to the conservation of wetlands of Jammu & Kashmir and Ladakh, appointed by the High Court of J&K and Ladakh, says Anchar is an important water body of Kashmir and it comes under the Lake Conservation and Management Authority (LCMA). Noting that the authority has completed the cleaning of the Khushalsar and Gilsar water bodies, he adds that the Anchar Lake management has set up a five-year plan.
"With the active participation of every stakeholder in the preservation of Anchar Lake, we will definitely be accomplish our green mission. We hope that the J&K Government will take the eco-restoration of Anchar Lake seriously," Qadri says.
(Seerat Basheer, Srinagar.)