Rubin Joseph and Santhosh John Thooval, both of the Malayala Manorama, bagged the First Prize in the 10th edition of the PII-ICRC Annual Awards. Their piece which addressed the impact of the use of endosulfan on children in Kerala was adjudged the best by the jury in the 'best article on a humanitarian subject' category.
For the same category, Priyanka Kakodkar from The Times of India was awarded the Second Prize for her article on the drought in Maharashtra, while Samrat Sinha was awarded the Third Prize for his piece, 'Victimization and survival in Bodoland', published in the India Defence Review.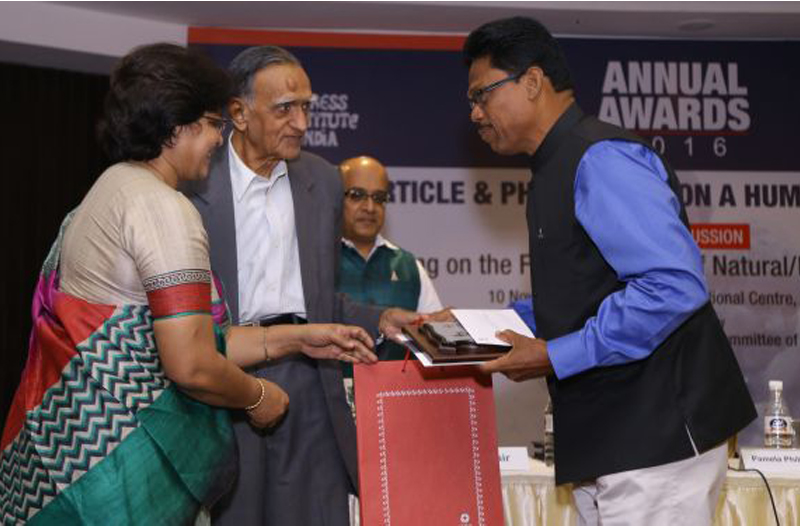 The First Prize for the 'best photograph on a humanitarian subject' category was awarded to Murugaraj Lakshman, chief photographer of Dinamalar, for capturing compelling images of the rescue efforts during the floods in Chennai in December last year. The Second Prize in the same category was awarded to B. Muralikrishnan, chief news photographer of Mathrubhumi, for an image showing a soldier who benefitted from a hand transplant expressing appreciation to the wife of the donor. There was, however, no winner for the Third Prize category in this year's edition.
The awards were presented at a well-attended ceremony held at the India International Centre in New Delhi on November 10th. The winners were chosen from a total of 61 entries that were received from national and regional publications across the country and covered a wide variety of humanitarian issues, ranging from the effect of drought in different parts of country, to the floods in Chennai. The reports generally reflected on how the disasters impacted the lives of communities caught in their path, while some entries did an exposé of the challenges posed by migration and industrialisation to affected populations across the country.
Prior to the presentations, the jury members spoke about their experience in evaluating the entries received this year, also touching on the theme, 'Reporting on the fate of victims of natural /man-made disasters'." Prof Muchkund Dubey, president, Council for Social Development and former foreign secretary, moderated. The jury members included Pamela Philipose, senior journalist; Tasneem Meenai, director, Nelson Mandela Centre for Peace and Conflict Resolution, Jamia Millia Islamia; and Partab Ramchand, senior journalist from Chennai.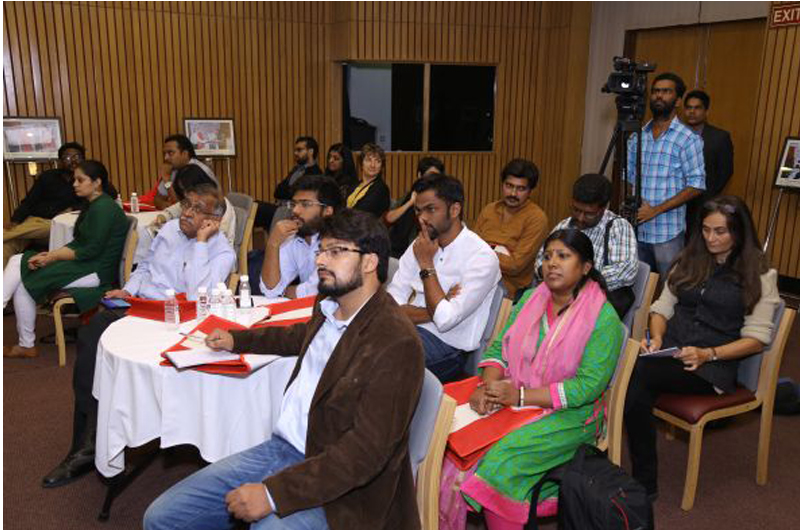 The awards, instituted by the International Committee of the Red Cross (ICRC) and the Press Institute of India (PII), are presented every year. They are designed to promote and recognise the outstanding work of Indian journalists in the field of humanitarian reporting.