Mahesh Gupthan, chief reporter, Malayala Manorama, Thiruvananthapuram, bagged the first prize for his article, They Are Also Our Pet Children, at the 11th edition of the PII-ICRC Annual Awards. In the Photography Section, the first prize went to Himanshu Vyas, chief photographer, Hindustan Times, Jaipur, for his photo-essay on the National Triangular Wheelchair T-20 Cricket Series.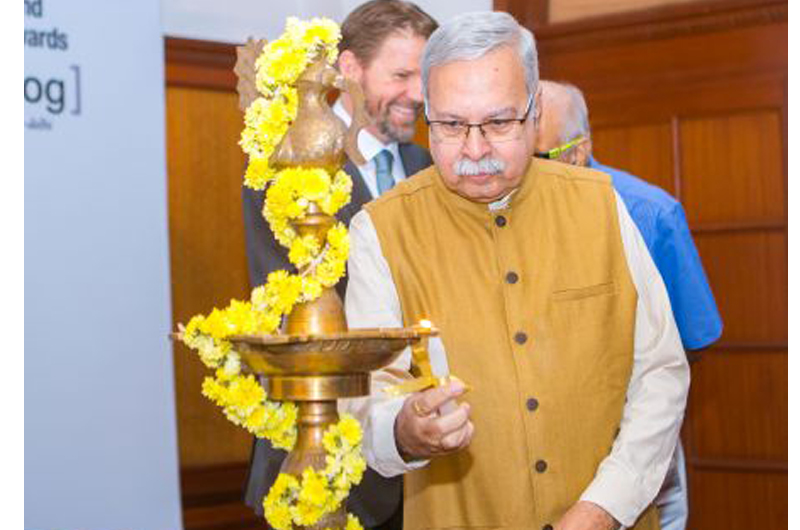 This year, the theme was Living with Disability – Triumphs and Challenges. In the Best Article category, T. Ajeesh, chief sub-editor, Malayala Manorama, Malappuram, Kerala, won the second prize for his article, Life on Wheels. Mini Thomas, special correspondent, The Week, Bengaluru, received the third prize for her article, Able to Inspire.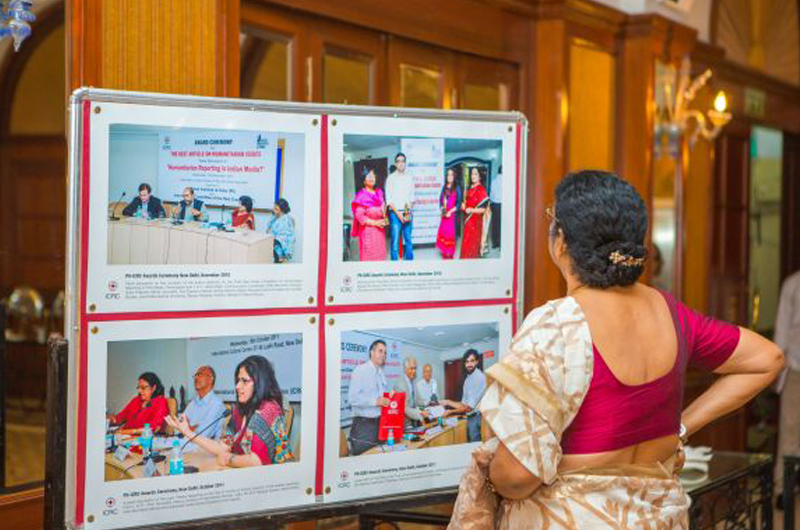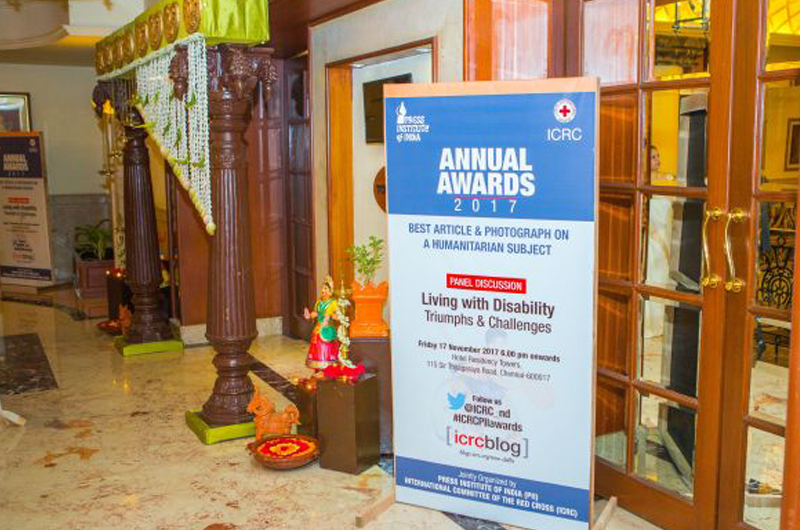 Raj K. Raj, special photojournalist, Hindustan Times, won the second prize in the Photography Section for his photo-essay titled, Meet India Gate's Charlie Mama. The third prize went to Kunal P. Patil, special photojournalist, Hindustan Times, for his photo-essay, Lost Hands, Not Dreams: India's Para-swimmer Heading to Rio Olympics.
A special award was announced for Swagata Yadavar and Prachi Salve for their three-part series, Why 12.1 Million Indians with Special Needs Are Illiterate, which appeared on the IndiaSpend website.
The awards were presented by Santosh Babu, chairman and managing director, Tamil Nadu Handicrafts Corporation Ltd, and officer on special duty, Chief Minister's Special Cell, at a well-attended programme held at Hotel Residency Towers in Chennai on November 17. The jury members this year included Kamlendra Kanwar, senior journalist/ columnist and former editor of The Tribune, The Indian Express, and the Ahmedabad edition of The Times of India; S.R. Madhu, former journalist and now writer-editor; and Dr Jaya Shreedhar, adjunct faculty member, Asian College of Journalism, and former special correspondent, Frontline.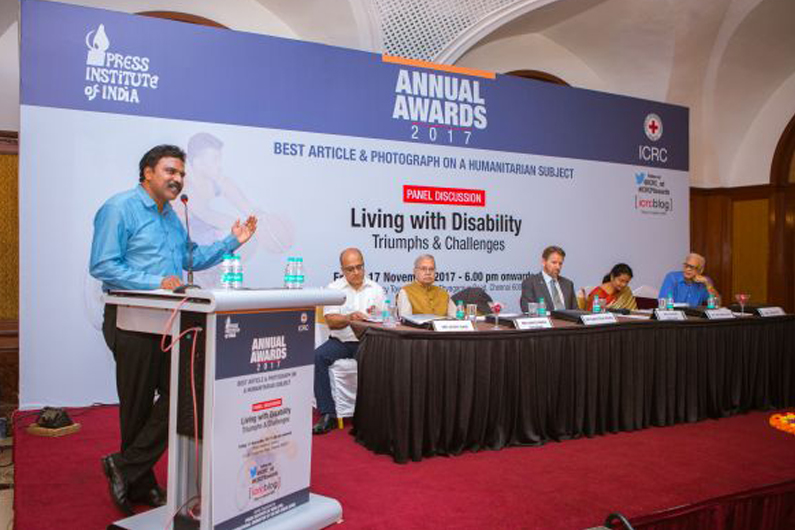 Babu, who moderated the panel discussion focused on Living with Disability – Triumphs & Challenges, said he was sorely disappointed with the treatment the subject of disability received in the media. "There's so much of negativity. The media should focus on achievements by individuals and organisations, and worthy examples for others to follow," he said.
Kanwar said education and accessibility were two areas that needed to be kept especially in mind when framing policies for disabled. "There is a lot to celebrate in these people. Don't ascribe their situation to 'karma'.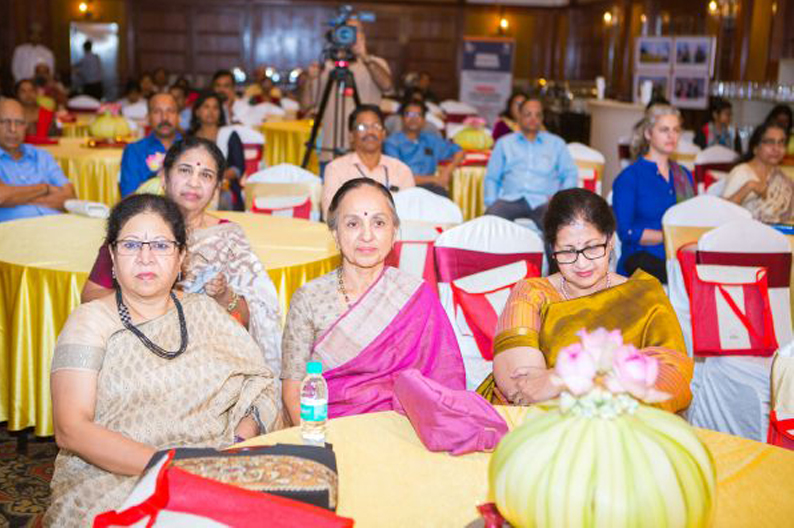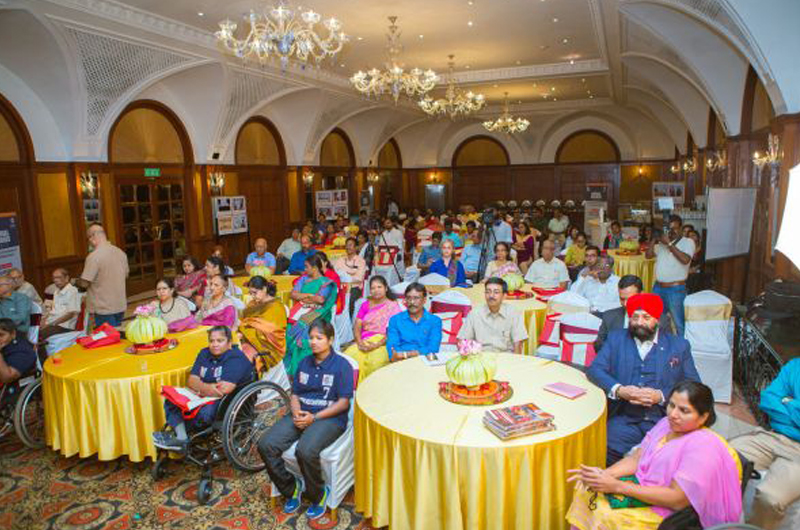 "The media can provide better coverage by focusing on the problems and achievements of the disabled, as well as the activities of the government, corporates and NGOs for this segment," said Madhu, adding, "The entries dramatised the willpower and the courage of the disabled. Such coverage will change the perception that the disabled only need our sympathy."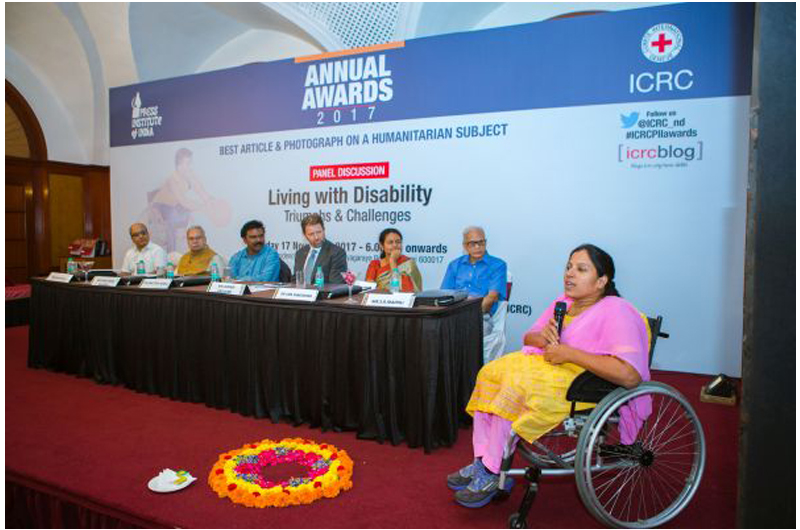 Dr Jaya Shreedhar wondered whether we had a disabling or an enabling media? "We need an enabling media when we are reporting on disability. Are we blacking out things? What are we not reporting on? We don't go out and find stories, we wait for stories to come to us. Reporting on the subject is hampered by a lack of data," she pointed out.
In answer to a question on the language of reporting on disabled, Jeremy England, head of Regional Delegation, ICRC, New Delhi, said, "Language labels people, and labels can be very painful and damaging. I don't know of any place in the world where they've got the language exactly right."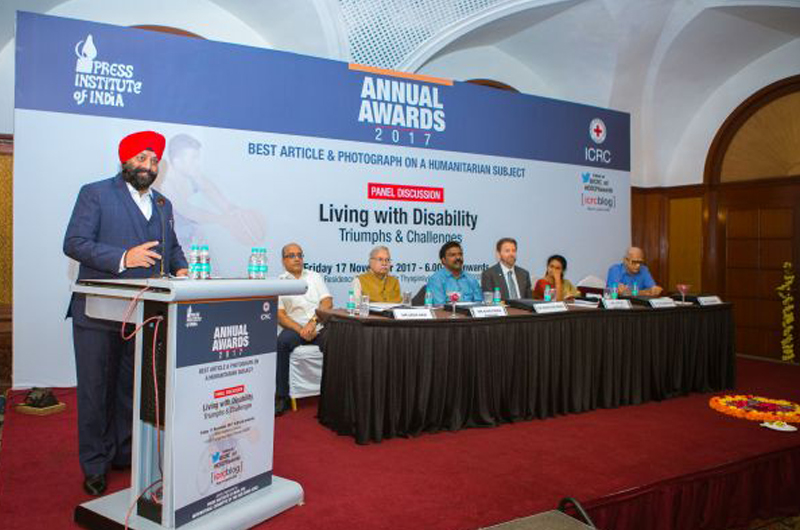 Also present were Surinder Singh Oberoi, political advisor, ICRC, and Ashish Bhatia, head of Production and Online Interaction, Communication, Research & Public Affairs Department, ICRC. Sashi Nair, director, Press Institute of India moderated.