The Chennai Centre for China Studies (C3S) in collaboration with the Think Tanks Civil Societies Programme (TTCSP), University of Pennsylvania, the Press Institute of India (PII) and the National Maritime Foundation (NMF), organised a one-day conference on the theme, The Future of Think Tanks and Policy Advice, in January. Panel discussions were held on various facets of the future of think tanks, on how policy matters, new security and economic architecture, and the role of the media. Commodore R S Vasan, Indian Navy (Retd), director, C3S, regional director, NMF, Tamil Nadu, welcomed the gathering and gave an overview of C3S and its achievements. Sashi Nair, director, PII, delivering the keynote address, talked about the commonalities of approach between journalism and think tanks. Research had to be made relevant to policy if think tanks were to be taken seriously, he said, and urged think tanks to make use of not only conventional sources of information such as reports and papers, but also newer avenues such as social media and the YouTube. Drawing from the experience of the media, he said people were looking for accurate reports and analyses, adding, a good team and leaders with unimpeachable credentials were a must for trust.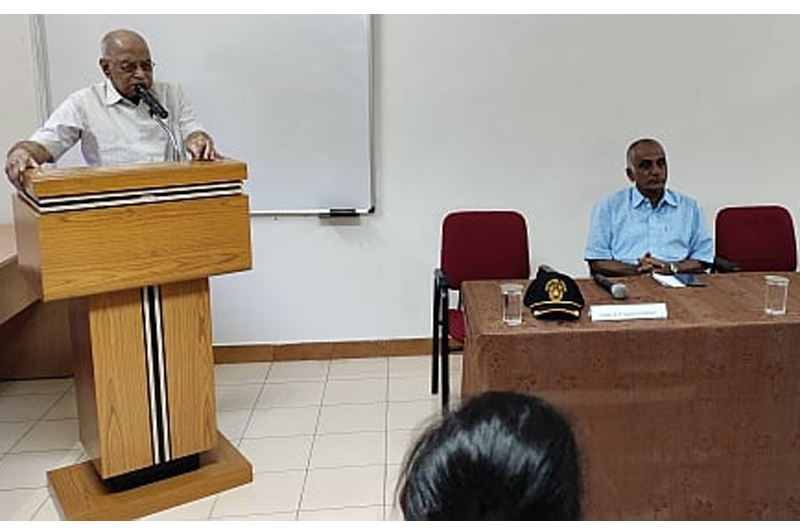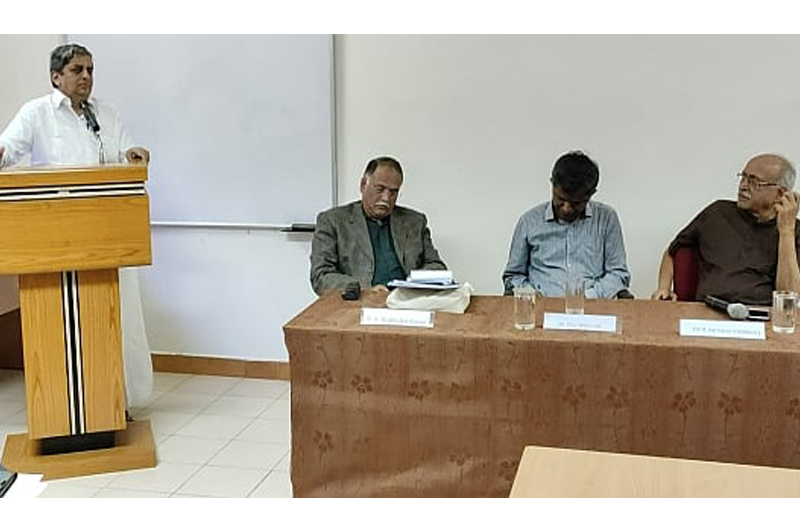 The patron of C3S, B.S. Raghavan, IAS (Retd), delivering a special address, said 85 per cent of the leaders of think tanks in India were over 65, as compared to the USA, where 70 per cent of the CEOs of major companies were in their forties and fifties. The older generation had conditioned reflexes while youngsters thought big, he said, and called for reducing the percentage of older people in think tank leadership, giving more importance to youngsters to make think tanks more effective. He pressed for the use of simple, intelligible language in think tank reports in order to build bridges with policy makers, and wanted think tanks to lobby or pursue advocacy seriously. Participating in a panel discussion with R.K. Radhakrishnan, assistant editor, Frontline, V. S. Sambandan, former senior assistant editor, The Hindu, felt think tanks were not making an impact because the functional intellect of India had taken a beating. Political leadership was not keen to have non-political inputs fed into the system, further limiting the importance of think tanks, he added.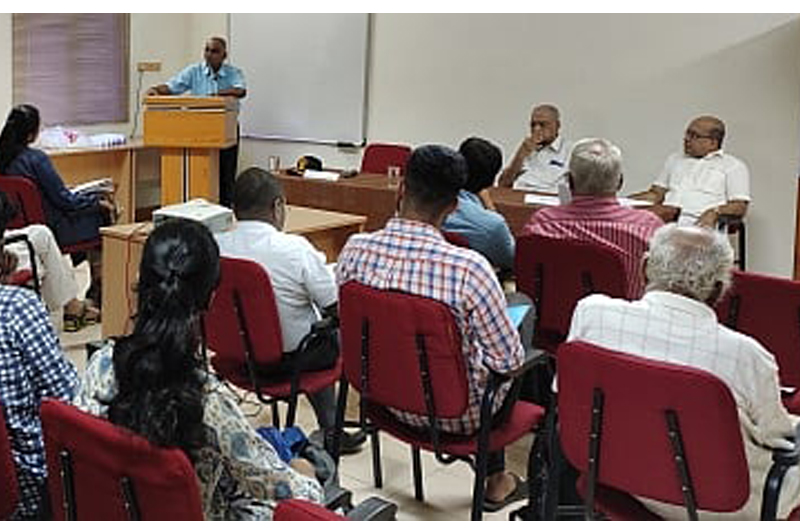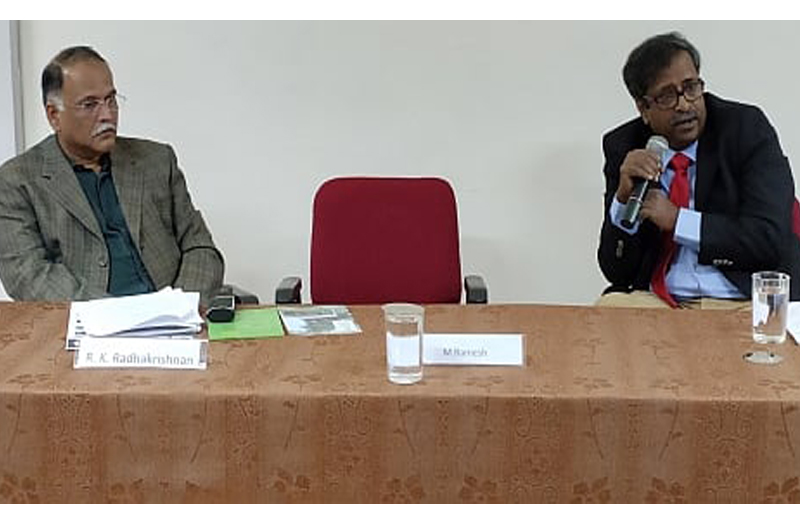 In another panel discussion moderated by C3S member Col R. Hariharan (retd), journalist and media entrepreneur Peer Mohamed discussed "the nationalisation of fear" which in turn had led to "the democratisation of dissent". Noting that "there are people who want to deepen the dissent and others who want to deepen the divisions", he said the "tipping point for the media is in the process of happening." Radhakrishnan noted that targeting individuals for the views they hold had become the new norm in India. Political and foreign policy analyst N. Sathiya Moorthy, who then headed the Chennai Initiative of the Observer Research Foundation, spoke of the kind of power a credible media wields and stressed its importance as a generator of ideas and its role in advocacy.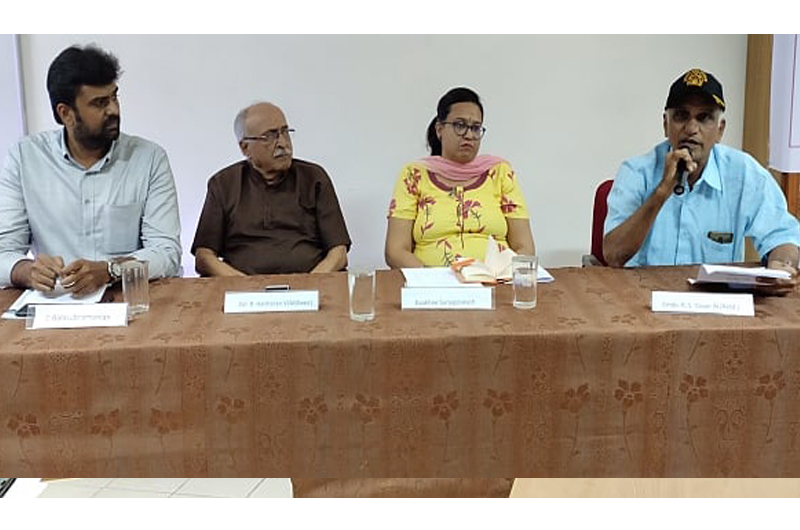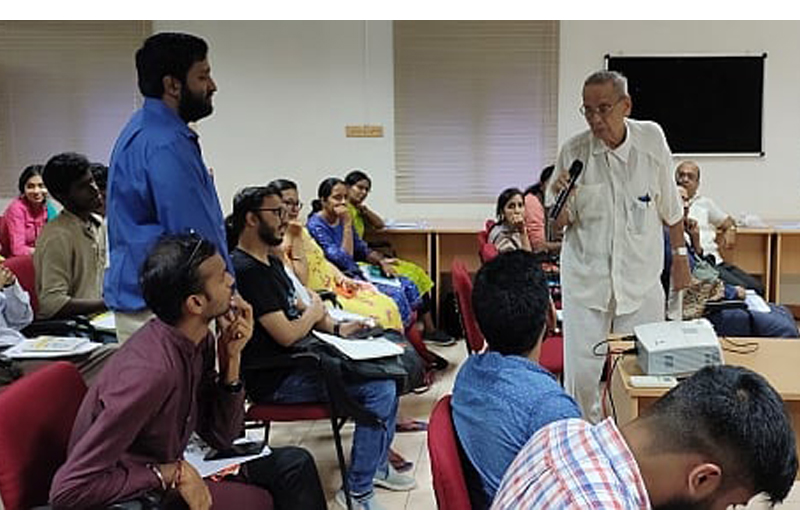 Post-lunch saw a panel discussion on think tanks and the new security and economic architecture with K. Subramanian, former joint secretary, Ministry of Finance, chairing. Panelists included Col Hariharan, Ashik J. Bonofer, assistant professor, Department of Political Science, Madras Christian College, and Sandeep, research officer, C3S. Commodore Vasan summed up the proceedings after Rakhee Suryaprakash, associate member, C3S, and C. Balasubramanian, research officer, C3S spoke.