The Institute of Contemporary Studies Bangalore (ICSB), the Chennai Centre for China Studies (C3S) and the Press Institute of India (PII) jointly hosted in December a virtual conference titled Deciphering China: Media Landscape – Reading between the Lines. The objective of the seminar was to create an understanding of how the media functions in China and provide a clear picture about the dissemination of information there, including internal developments and actions in the global arena. The target audience: journalists, students of journalism, research scholars and subject specialists. Ambassador Gautam Bambawale, former Indian Ambassador to China, Pakistan and Bhutan, delivered the keynote address.
Pratap Heblikar, managing trustee, ICSB, chaired the opening session that focused on the media landscape in China, the challenge of credibility, Chinese media and misinformation, and media as an instrument of Chinese state policy. Speakers included Prof M.D. Nalapat, editorial director, The Sunday Guardian; Namrata Biji Ahuja, senior special correspondent, The Week, New Delhi; and Prof Naresh Rao, Department of Media Studies, Christ University, Bangalore. Prof B.M. Chengappa, ICSB, chaired the session on Propaganda and Misinformation. Sathiya Moorthy, head – Chennai Initiative, Observer Research Foundation; Dr Tilak Jha, Bennett University, Greater Noida; and Dr Ayjaz Wani, Research Fellow, ORF Mumbai, participated. The role of the media in framing foreign policy and media handling of human rights and minorities in China were some of the areas covered.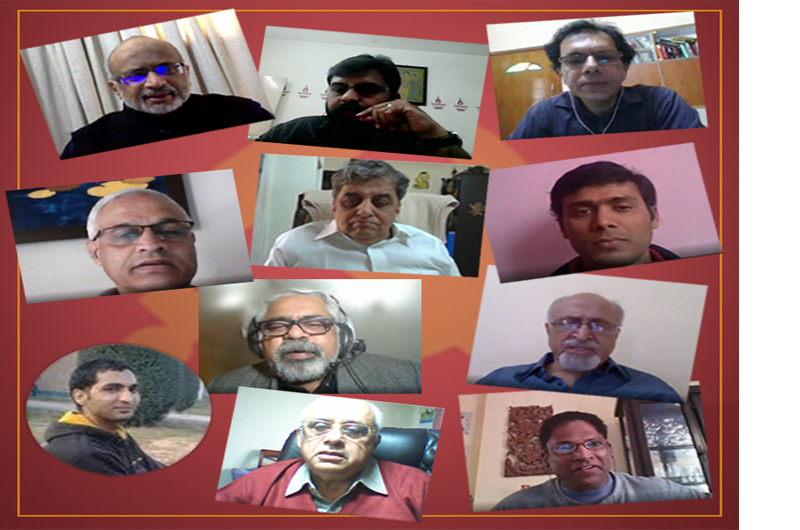 Raghavan Srinivasan, senior business journalist and columnist, and former editor, The Hindu BusinessLine, moderated a panel discussion that sought an expert view on: Where do we go from here? Col R. Hariharan, strategic security and intelligence analyst, and columnist; Lt Gen J.S. Bajwa, editor, Indian Defence Review, New Delhi; and Prof Chengappa participated. Sashi Nair, director, PII, welcomed at the start, and Cmde V. Venugopal, IN (Retd), member, C3S, proposed the vote of thanks.