Nitin Chandrakant Desai, an Indian art director, production designer, and film and television producer, ended his life on August 2nd. Shoma A. Chatterji recalls her conversations with him and dwells on his life and times, and his body of work. Hindi cinema will find it tough to get someone so talented and committed in the field of art direction, she says
I never had the good fortune of meeting Nitin Desai, the four-time National Award-winning art director who lived in the same neighborhood I did in Bombay. But when I heard he had built an entire studio named after him at Karjat, the first ever art director to have taken such a bold step, I decided to interview him. He came on the phone and was pleasantly surprised to hear me speak in Marathi, his mother tongue. We discussed taking a trip to Karjat to his studio but it did not happen as I had to fly back to Calcutta for an emergency.
This is one art director I will forever regret never having interviewed in person or even met. And now that he is no more, this will never happen. Art directors, cinematographers, editors and sound designers have always fascinated me. They are forever the behind-the-screen technicians who remain invisible before, during and after they have organised the final result we watch on the screen. Besides, film critics belonging to the old school really do not know the technical details of their work which perhaps affect our reviews in a manner of speaking. So, over the years, I have tried my best to nail down some of these behind-the-screen talents and interview them at length, which has been a great learning experience.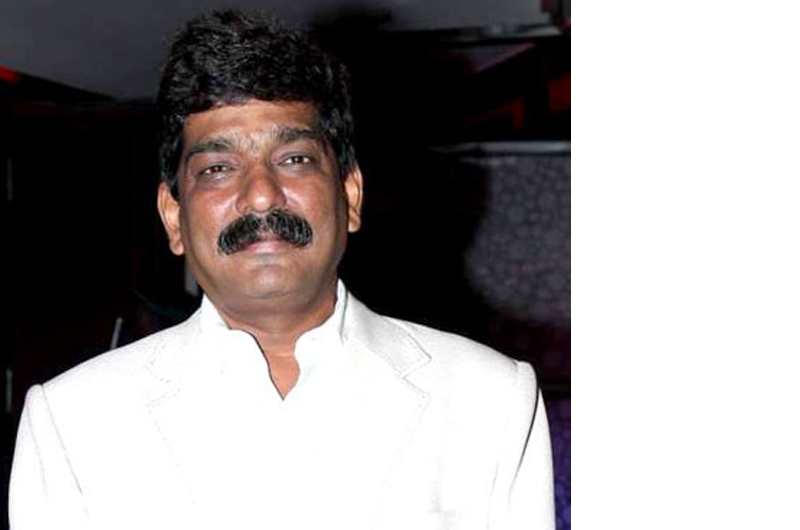 Over the years, among art directors, I have interviewed Nitish Roy, Samir Chanda and the great Desh Mukherjee when he was struggling to find a footing in films as art director. He later rose very high with films like Deewar, Teesri Kasam, Kabhie Kabhie, Gunga-Jumna and many more. Both Nitish Roy and Samir Chanda were National Award winners, not once but several times over. But Nitin remains an exception, sadly.
Nitin lived all his life in Mulund, a Mumbai suburb where I too lived for nearly two decades. He won the National Award four times and the Filmfare Award three times but like most of his ilk, his feet were rooted firmly to the earth. Later on, the report goes that he spent a lot of time at his own ND Studios at Karjat. His three children were settled in the US and his wife flew there and back quite often. His art direction, later changed to production design, extended the limits of the films he created sets and designs for, and they carry his inimitable signature so much so that one frame of the film is enough to for an avid film buff, critic or filmmaker to recognise his signature as the one who created these incredibly beautiful sets.
One of the most amazing sets Nitin Desai created was for the dramatic climatic scene of Mission Kashmir, where the set had to be immersed in 40 per cent of water. "It was a near-impossible task and inside my studio, my team worked for 25 days just to create the set for the climax and some of my workers had to go under water to take care of the installed drainage system which carried some amount of risk. But the results needed to satisfy Vidhu Vinod Chopra who was a perfectionist and we needed to do our best," said Nitin in an interview.
Nitin had built the ND Studio to avoid taking an entire crew on location, which would be difficult if the film was a period film like a historical or a mythological. He would go for a recce, return and get the scene repeated within his large studio. He had an impeccable eye to turn mundane into grand and to showcase the regular with a pure lived-in reality for the screen. Spread over 52 acres (21 ha), later Reliance Entertainment picked up 50 per cent stake in the studio for about Rs 1.50 billion. However, the studio was hit badly during the COVID lockdown periods. With film production then having come down to zero, there were no takers to shoot films in the studio.
Nitin turned to producing television series, with Marathi serial Raja Shivachhatrapati becoming a big hit. He also took to acting, but this part of his career as filmmaker did not work out well. Most of his successful work as an art director was in period films, as can be seen by the fact that all four of his National Awards were for such films.
For the 2002 blockbuster Devdas, he collaborated with Sanjay Bhansali again to deliver one of the most visually stunning works of the filmmaker. The sets became grander, the song sequences never seen before, the opulence in the Shah Rukh Khan, Aishwarya Rai and Madhuri Dixit starrer put to shame anything else that came before it as the 1917 Sarat Chandra Chattopadhyay novel got a stunning screen adaptation. Nitin Desai's work on Devdasleft a strong pop culture impact, truly cementing the Bhansali aesthetic on celluloid, which every filmmaker takes a reference from till today, including Karan Johar, who recently parodied two song-dance numbers from Devdas in his new film Rocky Aur Rani Kii Prem Kahaani.
A graduate of the JJ School of Arts, Mumbai, with a diploma in photography, over his career spanning more than three decades, Nitin Chandrakant Desai is credited as an art director and production designer for some of the biggest Hindi films. He began his work in films as fifth assistant to Nitish Roy but rose quickly to turn independent. After getting a breakthrough in filmmaker Vidhu Vinod Chopra's period film 1942: A Love Story, Nitin went on to work on films like Mira Nair's Salaam Bombay, Sanjay Leela Bhansali's Hum Dil De Chuke Sanam, Devdas, Rajkumar Hirani's Munnabhai series, Ashutosh Gowarikar's Lagaan, Swades, Jodhaa Akbar and Slumdog Millionaire, among others.
(The writer is a senior journalist and film historian based in Kolkata.)