This article is about a volunteer's experience at the Lakshmi Pain and Palliative Care Trust, non-profit organisation in Chennai dedicated to palliative care for patients with chronic diseases. The volunteer is Sathyanarayanan Srinivasan. He hopes his article will attract more volunteers for a worthwhile cause
All I was aware of until very recently, was cancer and cancer care. I personally wasn't involved in taking care of any patient. And so, I hardly knew anything about it, let alone palliative care. I had only heard about chemotherapy and radiation for treatment of cancer. People had told me about cancer being very painful.
At some point in time, a few years ago, I had wanted to get involved in social service and it was by sheer chance that I came to know about Lakshmi Pain and Palliative Care Trust (LPAPCT). That was the first time I heard the word 'palliative', so I was curious to learn more about the activities of the Trust and how I could volunteer.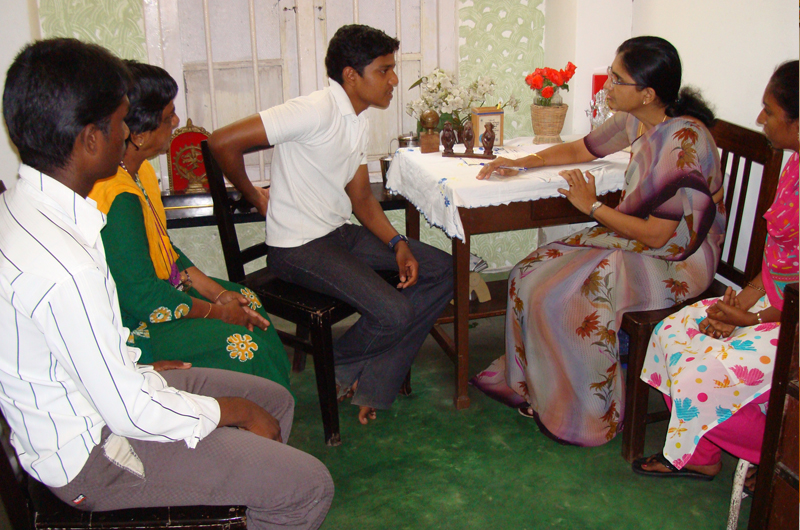 Until I visited, I had only wanted to volunteer for social service, and I was not particular about the kind of service. With this intention, I went one day to meet a trustee of LPAPCT with an open mind to learn. It turned out to be an eye-opening conversation.
What was their mission? 'Pain-free life is a birth right and every patient deserves it'. I learnt an important lesson. The trustee then explained that the palliative approach is applicable to all chronic diseases and that any patient or family can avail of the services at all stages of the disease (right from the diagnosis stage). I realised I should help reach this message to all. This is what pulled me with full conviction into the Trust. This was in 2015 and I've ever since committed myself to volunteer for LPAPCT.
Whenever we take part in campaigns to spread awareness about palliative care, we keep hearing: "Had we known about it earlier, we would have brought so-and-so person who was suffering with pain. At least he/she would have lived a pain-free life." They would also say, "Hereafter, I'll spread the word about your Trust so that whoever suffers pain can benefit from the service." These are the moments I feel satisfied, as a volunteer for palliative care.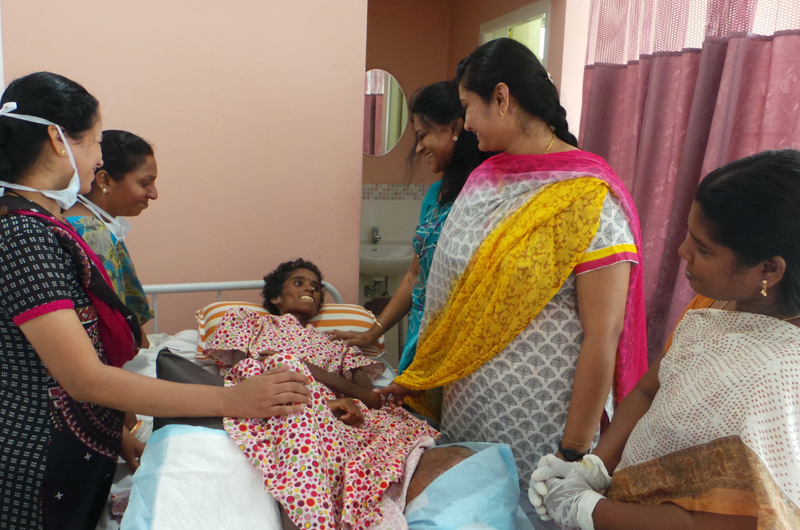 The beneficiaries of LPAPCT care are many patients who used to live a life going through constant pain arising from chronic diseases like cancer. Apart from the physical pain, palliative care also addresses other distressing symptoms such as vomiting, breathlessness and emotional pain. After having consulted with LPAPCT, not only the patient but the families too benefit. They would get adequate relief and some have even started living a normal life once the treatment is complete and the physical and emotional pain is addressed.
Palliative care is not about giving pain-killers. It's total care for the patients, through consultation, counselling, and home visits, when needed. There are various ways in which you can volunteer with LPAPCT too, depending on  the amount of time you can spare. Please get in touch with us (https://lakshmitrust.org/) and be part of the volunteering community so that no one suffers with pain.
(The writer has been working in the IT industry for 25 years now. He has been a volunteer at LPAPCT since 2015.)