The unrelenting force of climate change has been mercilessly tearing through the fabric of rural livelihoods, dramatically altering weather patterns and ruthlessly reducing crop yields. This wicked transformation is leaving countless farmers in the suffocating grip of food insecurity and the devastation of lost income. As global temperatures soar, the once-reliable rhythms of precipitation have been thrown into chaos, unleashing extreme weather events and throttling agricultural productivity
In the heart of India, the lifelines of crop yields are projected to wither away by a staggering 10-40 per cent by 2100 due to climate change's relentless onslaught. This insidious reality is deepening the chasm of socio-economic divides, leaving the underprivileged trapped in an unending cycle of poverty and deprivation. WOTR, hand in hand with its funding partners, is bravely confronting these formidable challenges by mobilising communities to build resilient and sustainable ecosystems. Harnessing a systemic ecosystems approach and standing shoulder to shoulder with vulnerable rural populations, it is empowering them to adapt to the consequences of climate change.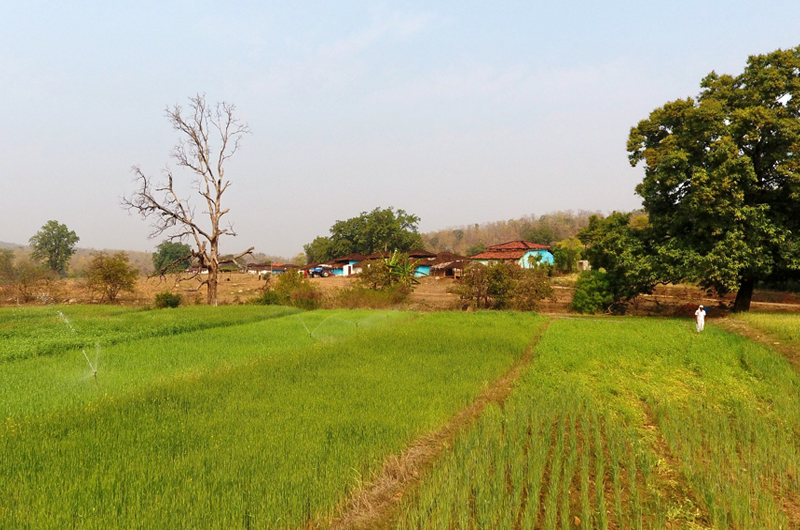 One such inspiring collaboration is the Natural Resource Management and Improving Sustainable Livelihood Opportunities Project, a joint effort executed in eight villages within the Chhindwara District of Madhya Pradesh, with HDFC Bank Parivartan. Between 2016 and 2021, this project passionately laboured to bolster the capacity of rural communities to adapt to the shifting tides of climate, enabling them to seize existing schemes for their own development and progress, and ultimately, reclaiming hope and dignity for generations to come. The project was driven by a resolute commitment to uplift rural communities. Its mission was to bolster their ability to adapt to the dynamic climate, strategically using available resources and schemes to stimulate comprehensive development.
WOTR has consistently underscored the need for systemic solutions to tackle rural poverty. This ethos was woven into the fabric of the current initiative, with a focus on restoring the ecosystem and revitalising its associated services. A crucial part of the restoration was the rejuvenation of water and soil resources. This revitalization catalysed an expansion of arable land, prolonged cropping seasons, and a plethora of livelihood opportunities, and laid special emphasis on the pivotal role of women in decision-making processes. The concerted efforts for women was marked with advancements in health, sanitation, nutrition, and education. Overall, the project served as a guiding light, steering the community towards resilience and a brighter future.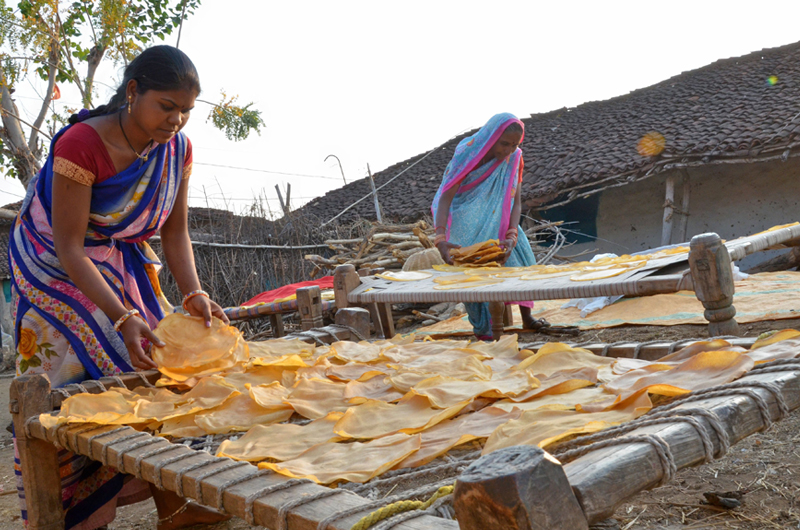 The Natural Resource Management and Improving Sustainable Livelihood Opportunities Project effectively encouraged sustainable practices, diversified income sources, and supported vulnerable communities in rural areas. The project remediated the land with soil and water treatments, built structures to enhance drainage lines, and promoted organic farming practices. It also initiated income-generating activities with a focus on empowering women, and took steps to improve community health and education. The project aimed to establish a sustainable and cost-effective farming system that benefitted both farmers and the environment.
The following were the key intervention areas and their impacts:
Land and water management
The project treated 3,743 acres of land through soil and water treatments, including the construction of water absorption trenches and other structures on treatable land areas. Additionally, it built gully plugs, gabion structures, and check dams on drainage lines as necessary. The results are impressive, as more than 1,500 farmers in the project villages now farm over 300 hectares of previously unused land. The treatments have enabled them to grow at least two crops yearly, while the wells constructed under the project have expanded the irrigated area. As a result, productivity has increased, and there are fewer crop failures caused by water scarcity. These improvements have raised annual incomes for households, helping to prevent distress migration.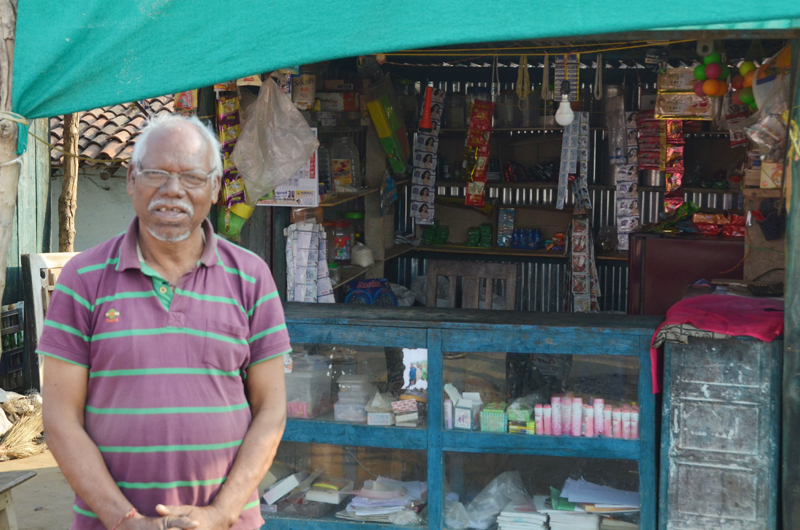 Climate-resilient agriculture
The project actively encouraged climate-resilient agriculture practices to address climate uncertainties and the high costs associated with chemical-based farming. It promoted organic farming practices, which proved to be less expensive and enhanced land productivity through the utilization of organic inputs. Farmers underwent extensive training in organic farming, utilising locally available resources to create organic inputs such as Amrutpani, Dasaparni, Neemark, and Neemastra. Amid the COVID-19 lockdowns, 2,036 households relied on organic kitchen gardens as self-sufficient sources of vegetables, ensuring diverse diets and improved nutrition.
The project promoted the use of sprinklers and drip irrigation methods, leading to significant improvements in water use efficiency and reductions in labor and external costs. Farmers received regular agro advisories via SMS and the FarmPrecise app (developed by WOTR) to enhance their preparedness based on weather conditions. Village institutions like village development committees, women's self-help groups, and farmer groups actively participated to ensure increased crop productivity and reduced costs. Technical support and community programs were conducted in the project area to raise awareness of organic farming practices among other farmers. In this way, the project established a sustainable and cost-effective farming system that benefitted both farmers and the environment.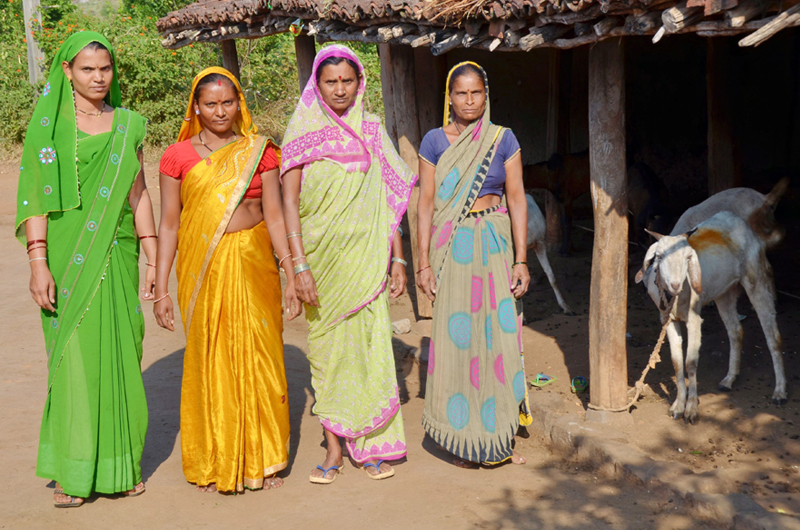 Resilient livelihoods
Vulnerable communities often rely on a single income source, typically based on agriculture, which exposes them to risks and debts. In the project area, the limited availability of water forced people to cultivate only one crop, leading to migration in search of work. The project introduced income-generating activities with the aim of diversifying income sources and providing security, particularly for families with little or no land. These activities primarily focused on empowering women, enabling them to become active earners within their families and participate in decision-making regarding their businesses.
The interventions resulted in the establishment of group and individual enterprises, such as goat rearing, grocery stores, mahua collection, welding, and others. These enterprises created assets and increased their value, even during the COVID-19 lockdown. Additionally, they had a positive impact on the village's social capital by making locally available products and services, thus saving time and travel costs for the community. WOTR collaborated with the community to make decisions regarding these activities, ensuring the selection of economically sustainable options that benefited everyone.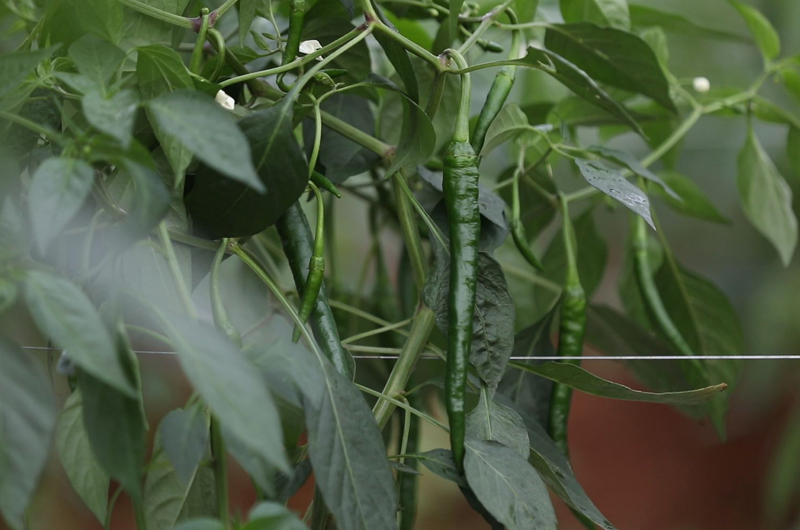 Women empowerment
The project villages focused on empowering women through the implementation of various initiatives. In each village, 50 households were equipped with solar lights and biogas chullahs, significantly improving the quality of life for women and their families. Solar lights enabled children to study at night, while biogas chullahs reduced cooking costs and the hazards associated with smoke. Additionally, the installation of three solar streetlights in each village enhanced safety and accessibility for women and children during nighttime. In order to further support women's empowerment, two self-help groups were established in each project village. These groups underwent training in bookkeeping and local skill development. With 50 per cent funding from the project and the remaining amount contributed by the community, numerous SHG enterprises were established.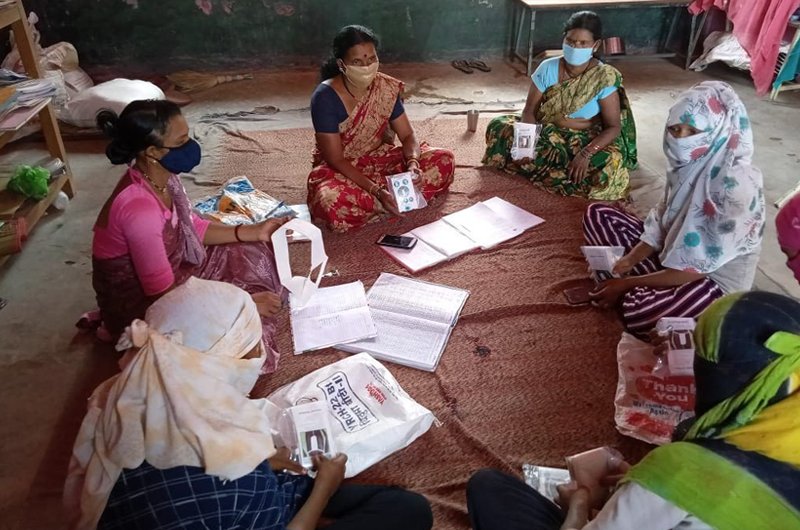 Health, sanitation and nutrition
The project implemented interventions to address health issues within the community, introducing health camps and poshan vatikas (nutrition gardens). The health camps focused on general health and anemia, providing checkups, dietary advice, and supplement recommendations. During the COVID-19 outbreak, community mobilisation and awareness campaigns were conducted. In all eight project villages, poshan vatikas were collectively established, with women receiving training in their cultivation and maintenance. These nutrition gardens significantly improved the community's nutrition and resulted in average weekly savings of Rs 100 for households.
Specific health and sanitation initiatives targeted women, adolescent girls, and malnourished children. Menstrual hygiene training promoted the use of Saafkins as a safe and sustainable solution, while waste management planning addressed the disposal of liquid waste. Protein powder distribution aimed at vulnerable groups, enhancing the health of malnourished children and pregnant women. Self-help groups played a crucial role in the preparation and distribution of protein powder, showcasing their active involvement in promoting the health and well-being of the community.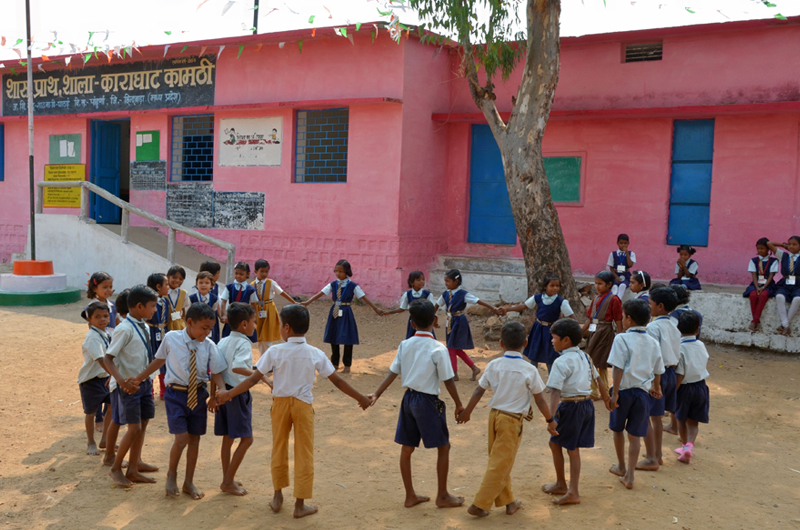 A note on education and infrastructure: Education faced significant challenges during the project interventions, particularly due to school closures as a consequence of the COVID-19 pandemic. However, in the years before the lock down, the project had made extensive efforts to improve school infrastructure. To ensure safe drinking water in schools, RO water systems were installed in each village. Sports kits were distributed to children, promoting their holistic development. These initiatives reached a total of 1900 children across 14 schools in the project villages. The solar lights installed also proved to be crucial infrastructural support for the community, particularly for children studying during night-time hours.
(Courtesy: Watershed Organisation Trust/ WOTR)