The SCARF-PII Media for Mental Health Awards 2014-15, which were presented on October 20 at SCARF, Chennai, saw Aliya Bashir from Srinagar winning the First Prize in the English Language category for her story, 'Kashmiri women explore spiritual, psychiatric treatment for mental illness' published in The Kashmir Monitor. In the Regional Language category, Ashik Krishnan bagged the First Prize for his story, 'Mano nila theittya manorogaspathri' published in Mathrubhumi. Divya Chandrababu, senior correspondent, The Times of India, received the Second Prize (English) for her piece, 'Inside autism: Where birds and bees don't exist'.
The Second Prize in the Regional category went to O.K. Murali Krishnan for his article, 'Kerala seeks tranquil mind' published in Mathrubhumi. Ravindra Munoli was placed third (Regional) for his article, 'Dementia', published in the Arogyavani supplement of Udayavani.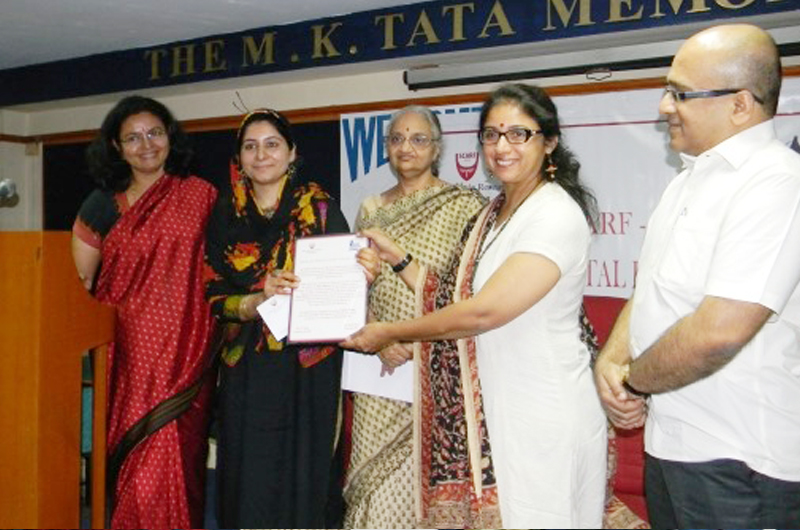 Bashir said the stories emerging from the conflict areas in Kashmir were mostly about statistics, not about the socio-cultural facets of those suffering from mental illness, and fewer stories were written about women affected by mental illness. "In the last two decades of conflict, women are the largest survivor groups in Kashmir. We need to cover these issues," she said. Murali Krishnan said he had once visited a state-run mental health centre and was appalled to find the way it was maintained with no proper counselors, nurses or infrastructure. That was what prompted him to write a series of articles on the subject. In her story, Divya Chandrababu had reported on sexual behavioural changes in adolescent and autistic children and highlighted the importance of parental support in sexual and social behaviour of autistic children.
Noted film actress Revathy, while presenting the awards, stressed the need for media to focus more on issues relating to mental health. She said it almost seemed there was the need for media organisations to adopt CSR (corporate social responsibility) and have such stories featured at least under such an initiative.
Dr R. Thara, director, SCARF, said there were many misconceptions about mental illness in Indian society and the subject was largely ignored, with a dearth of well-researched stories. The awards were meant to recognise the efforts of some journalists to fill that vacuum, she added. Jaya Shreedhar, chairperson of SCARF-PII Awards Committee, said quality journalism was required on mental health reporting. "At one end, we have politics which determines what is policy and funding and at another, we have people dying or locked up somewhere or being deprived of human rights. Health is nothing but another face of politics; and we really need mental health journalists to explore the politics behind it," she said. "Journalists should deconstruct medical issues, explore the funding and look at the policy. You don't need to have a science background; all you have to do is some good homework and a lot of reading and reporting," she added.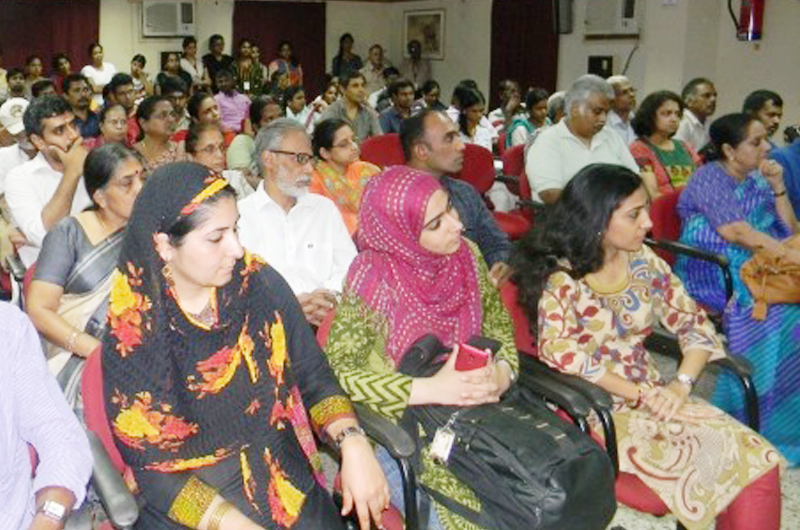 Sashi Nair, director, Press Institute of India, stressed the need for journalists to have sensitivity and empathy in ample measure while covering such stories. Sensitivity, he said, would help bring the right perspective while empathy would help journalists get people they are talking to, to open up. This was the third edition of the SCARF-PII Awards instituted by the Schizophrenia Research Foundation and the Press Institute of India.
Pictures show the winners with their certificates seen with (from left): Dr Jaya Shreedhar, Dr R. Thara, Revathy, and Sashi Nair.